Plus 3 Email Archiving Solutions
By Adnan A. Olia, Chief Operating Officer, Intradyn
As innovations in technology continue to create new uses across an array of industries, cyber safety has become more important than ever before. Technological advancements have made cyber security a top concern for small businesses, global enterprises, educational institutions and government agencies alike, all of whom must keep cyber resilience a top priority.
While cyberattacks can be difficult to predict, building a cyber resilience strategy can help combat any potential issues that might arise. This is where email archiving becomes of paramount importance for businesses across nearly every industry.
With an email archiving solution, you can have peace of mind knowing that your emails are safe, secure and easily searchable. Read on to learn how email archiving can support cyber resilience, including tips on how to build a comprehensive cyber resilience plan for your organization.
What is Cyber Resilience?
According to the National Institute of Standards and Technology (NIST), cyber resilience is "the ability to anticipate, withstand, recover from, and adapt to adverse conditions, stresses, attacks, or compromises on systems that use or are enabled by cyber resources." Cyber resiliency addresses all threats that can reach any form of a cyber resource. Therefore, a cyber resiliency plan is an all-encompassing strategy that should be applied across an entire organization or operation. A cyber resilience strategy helps to protect critical systems, applications and data and enables faster reaction times in the event of a disruptive cyber incident such as a data breach.
Cyber resilience plays both a preventative and a reactive role. By putting the necessary measures in place, such as email archiving, you are mitigating significant risks for your organization. In the event of an attack, cyber resilience is important for analyzing, managing and recovering efficiently.
What is Email Archiving?
Email archiving refers to the ability to completely move an electronically stored message from one data store to another. The ultimate goal of email archiving is to preserve and make all emails searchable.
Businesses and organizations need to archive electronic communications and information for a number of reasons, including business continuity and disaster recovery. With email archiving, businesses can preserve such communications in a safer, more accessible way.
Not only is an email archiving solution vital to an organization's protection, but it can also aid in saving on storage, reducing storage load, eliminating PSTs and improving productivity.
Email Archiving Solutions
Spending in the cybersecurity industry reached around 40.8 billion U.S. dollars in 2019 and is only continuing to grow as the use of technology increases. It is important that organizations today place a strong focus on investing in cyber security and following best practices in cyber security risk management, such as continuous data monitoring and record-keeping.
When building a cyber resilience strategy, it is important to work with an email archiving consultant that has the necessary expertise to meet your unique cyber resilience requirements. It is also critical to find an email archiving solution provider that maintains a high standard of security and reliability.
3 Ways Email Archiving Builds Cyber Resilience
So, how exactly does email archiving build cyber resilience? Here are some of the ways that email archiving supports a strong cyber resilience strategy:
Phishing is the fraudulent practice of sending out malicious emails to acquire sensitive data, steal information or gain access to a system. Such attacks are one of the most common threats to businesses and individuals in 2021.
It is of the utmost importance to act quickly when combatting any form of cyberattack. If your systems are compromised, an email archiving solution both ensures that important data is not lost, and that private information remains private. If a data breach were to occur without an email archiving solution, an organization could face a hurdle so major that the damage could ultimately be irreversible.
There is no doubt that storing emails in your inbox is no longer as safe as it once was. Today's hackers are so advanced that they can get in and gain access to anything that they want in a matter of minutes.
Fortunately, an email archiving solution will maintain the data in a manner that cannot be changed or deleted. This guarantees that an organization can present any information needed should they be faced with litigation or record requests and quickly get back online following a malicious cyberattack.
There are various types of archiving solutions that can be used to protect data contained within an email archive, such as encryption, role-based permissions, multi-factor authentication and redaction tools. Data protection is one of the many reasons why having a secure electronic information archiving platform is an essential part of a cyber resilience strategy.
Recoverability & Compliance
With email archiving, an organization can recover company-wide inboxes back quickly and correctly. The best way to maintain compliance in regulatory industries while maintaining cybersecurity is to use an independent archiving solution.
An archiving solution stores emails in the most resilient manner because it moves and secures only one copy of the email immediately after it is sent or received. This subsequently enables an organization to collect, secure and store incredibly large amounts of email into a single central location that can be easily searched or audited. Moreover, the metadata within the message will not be duplicated again, regardless of how many more times the information is passed along through various accounts.
Additional Benefits of Email Archiving
Aside from the notable benefits that relate to building cyber resilience, there are numerous other advantages that come with email archiving. Some of these advantages include:
Reduced storage costs
Reduced stress on servers
Faster restoration
Reduced costs for email backups
Instantaneous access to email records
Faster disaster recovery
Increased productivity
Regulatory and legislative compliance
As technology continues to evolve, building cyber resilience will continue to be crucial. With the right email archiving solution, your data can be preserved and protected using consistent backup and disaster recovery capabilities.
About the Author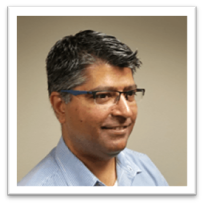 Adnan A. Olia is a senior member of the Intradyn team and is responsible for keeping an eye on the regulatory and technological marketplaces. Adnan provides thought leadership in the archiving and compliance sector to help Intradyn understand the latest trends in business innovation.
Adnan can be reached online at our company website https://www.intradyn.com/.
November 27, 2021