By Suchita Gupta, Associate Content Writer, Allied Market Research
Cyber security is a fast-moving sector as both cyber security providers and hackers go toe-to-toe with each other. With new threats, security providers come up with innovative ways to prevent such attacks. For the last two years, the world was battling and coping with the global Covid-19 pandemic, but this trying period was particularly helpful to cybercriminals. During the pandemic, various companies including tech giants such as Microsoft experienced sophisticated cyber-attacks of all time. Global adoption of remote working, digitization of society and organizations, and increased transition of our lives to the digital world have created uncountable opportunities for phishers, scammers, hackers, and extortionists. According to Allied Market Research, the global cyber security market is projected to garner $478.68 billion by 2030, registering a CAGR of 9.5% from 2021 to 2030. So, let's look at the most significant trends in the cyber security sector that are bound to make difference in the coming years.
Growing threat of ransomware
During the pandemic, many companies struggled due to ransomware attacks. What's more, as per the UK National Cyber Security Center, the ransomware attacks in the first quarter of 2021 were three times that of in the whole of 2021. This trend is expected to continue in the future. The growth of digital environments and penetration of the internet and the internet of things (IoT) in developing countries are major factors behind such statistics.
Ransomware involves infecting devices with the virus that creates restricted access to the user with unbreakable cryptography and threatens to destroy the file and other data unless a certain ransom is paid. In such cases, untraceable cryptocurrency is used. Moreover, hackers may threaten to publish private information, which can compromise the organization and make it liable for fines.
Risk in cloud services and cloud security threats
Cloud vulnerability will continue to be a concern in the future and a major cyber security trend. Rapid adoption of work-from-home following the pandemic increased the need for cloud-based services and infrastructure tremendously. But there are some security implications for organizations that may have been overlooked.
While cloud services are flexible and offer an array of benefits including scalability, cost-saving, and efficiency, they are the main target for cybercriminals. Misconfigured cloud settings are backdoors for cyber-attacks and cause data breaches and unauthorized access, account hijacking, and insecure interfaces. Data breaches in an organization could cost millions to the company. Along with this, organizations face numerous network security and cloud security challenges, such as:
Cloud migration issues
Dealing with potential entry points for hackers
Ensuring regulatory compliance
Insider threats
Social engineering attacks to get smarter
Social engineering attacks such as phishing are not a new threat to use but they have recently become more troubling, especially during the global adoption of remote working. Now, attackers target people connecting to their employer's network from home as it is an easy target. Along with traditional phishing attacks on employees, there is increase in whaling attacks that target executive organizational leadership. Moreover, SMS phishing has gained prominence due to the popularity of messaging apps such as Slack, Skype, and WhatsApp. These apps make it easy for attackers to trick users into downloading malware onto their phones.
Over the last two years, another variation has gained traction- voice phishing. Hackers pose as IT staff such as customer service representatives and trick users into offering access to important credentials and access to internet tools. Voice phishing has cost millions to various companies, especially financial institutions and larger corporates.
These are a few trends in the cybersecurity industry. Such threats will only increase in the future and create challenges for IT professionals. There is a dire need to develop counter-attacking technologies to improve cybersecurity. As the connected world is clearly the future cybersecurity must evolve with time and companies must invest heavily to improve their security solutions.
About the Author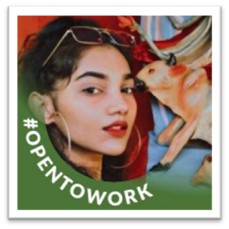 Suchita Gupta is an explorer, musician and content writer. While pursuing MBA, she found that nothing satisfies her more than writing on miscellaneous domains. She is a writer by day and a reader by night. Besides, she can be found entertaining her audience on social media platforms. Find her on LinkedIn & Instagram.
Suchita Gupta can be reached online at https://www.alliedmarketresearch.com
October 16, 2022