Guests at the luxury Ritz hotel in London have been victims of "extremely convincing" scammers who posed as hotel staff to steal payment card details.
Clients having dinner at the luxury Ritz hotel in London have been targeted by "extremely convincing" scammers who posed as hotel staff to steal payment card details.
The crooks phoned the clients of the hotel asking them to confirm their restaurant bookings by providing their payment card details.
To cash out the payment card data obtained, the scammers attempted to make purchases at the catalogue retailer Argos.
Clearly, the scammers were aware of the clients' reservations, for this reason, the Ritz is investigating a "potential data breach" and notified the Information Commissioner's Office (ICO).
"One woman, who had made an online booking for afternoon tea at the Ritz as part of a celebration, received a call the day before her reservation. The scammers asked her to "confirm" the booking by providing her payment card details." reported the BBC.
"The call was convincing because it appeared to have come from the hotel's real phone number, and the scammers knew exactly when and where her reservation was."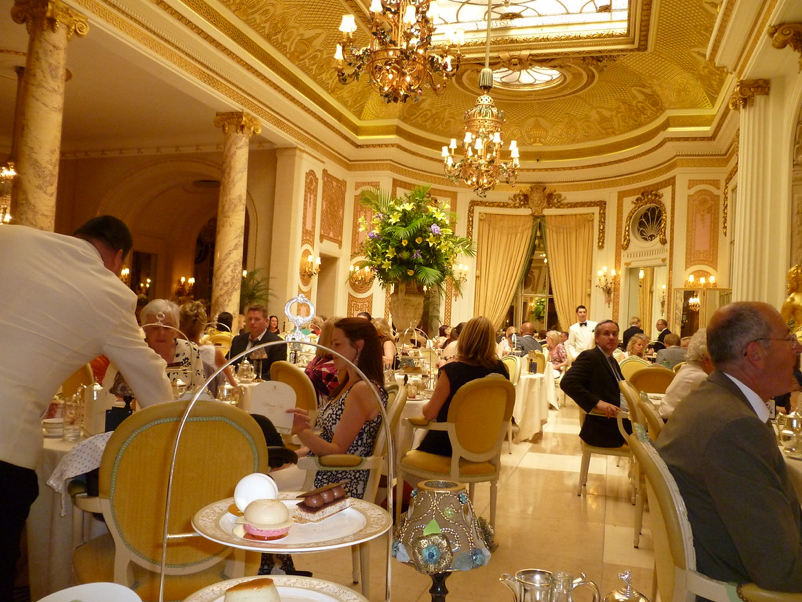 The story suggests the scammers used caller ID spoofing to be convincing.
The scammers told the client of the hotel that her payment card had been declined, and asked her for a second bank card, then they tried to make several transactions in excess of £1,000 at the catalogue retailer Argos.
When her bank spotted the suspicious transactions, the crooks contacted the victim again by phone, this time posing as her bank, to obtain the security code with a trick.
Scammers told the victim of a fraudulent transaction and asked it the security code sent to her mobile phone to cancel it. Once in possession of the code, scammers were able to successfully complete the transaction.
The BBC confirmed that the technique used by the scammers was the same in case the reservation was made over the telephone rather than online.
The Ritz confirmed that it had been made aware of a potential data breach that impacted the "food and beverage reservation system" on 12 August.
The Ritz holed notified via emailed customers that may have been affected.,
"After a reservation has been made at the Ritz London, our team will never contact you by telephone to request credit card details to confirm your booking with us." reads the data breach notification sent to the clients.
At the time it is not clear which is the extent of the security breach, how many people were affected and how scammers obtained reservation data.
Let me suggest to never provide by phone or mail any financial data or authorization code. If you receive a suspicious call or message asking this kind of information immediately contact your bank.
August 18, 2020