Building on a successful portfolio of in-person and digital events, IFSEC International is preparing for the opening of a brand-new online marketplace and meetings event this June. Running alongside co-located virtual events in intelligent buildings, fire safety, workplace wellbeing, health and safety and facilities, IFSEC International Connect provides an opportunity to reconnect with security professionals from across the supply chain.
So much has happened in the security sector throughout the pandemic, with innovative approaches to technologies coming to the fore and demonstrating more clearly than ever how vital it is for professionals to keep abreast of the latest developments.
From 1-30 June, IFSEC is inviting the security industry to attend an online marketplace and meetings event – IFSEC Connect. The platform will give attendees the opportunity to browse security solutions, connect with new and international suppliers through video calls and messaging, and access thought-leadership content from any location. Powered by AI, the Connect 2021 platform supports visitors with intelligent meeting recommendations based on their online profile – or they can simply plan their own meeting schedule directly through the system – no external Zoom email invites will be required!
IFSEC International Connect expects to welcome over 10,000+ visitors and 300+ suppliers from across the globe. HID, Motorola Solutions, Texecom, CSL, ELAN, Eagle Eye Networks, Ultinous, Adani for Security, will be amongst them, alongside key security associations BSIA, SSAIB, the Security Institute, ASIS, and many more.
"IFSEC Connect will provide buyers and sellers with the chance to engage online from anywhere in the world. It will be an opportunity to get up to speed with developments in video surveillance, access control, intruder detection and much more. I can't imagine how many new products have been launched over the past year that needs to be seen for the first time!" – Gerry Dunphy, Event Director, IFSEC International
Design your own schedule of meetings and thought-leadership content with access to a host of exclusive content from IFSEC. A series of tech-based presentations and thought leadership panel discussions focusing on the industry's hottest topics, the future of video surveillance and CCTV, access control, intruder detection, and protecting cities are scheduled to take place.
Within the thought leadership sessions, segment leads from the likes of the BSIA and SSAIB will share their thoughts alongside industry analysts, installers, and representatives from the Government – including the new Biometrics and Surveillance Camera Commissioner, Fraser Sampson. Free eBooks on each subject will be available for download, while panel discussions will cover key trends and developments for security professionals to keep on top of, including:
The future of video surveillance: The uptake and development of video analytics; the debate on automated facial recognition; how the cloud is being utilized for storage; and more!
The future of access control: The development of contactless solutions; biometric technology; integration with other security technologies; and more!
The future of intruder detection: The move to all-IP; the growing opportunities for installers; benefits of cloud-based systems and remote monitoring; and more!
Protecting Cities: Counter-terror measures; physical security in cities; the role of cybersecurity in smart cities; Protect Duty updates; and more!
Alongside these panel discussions, leading suppliers in the sector will also be demonstrating their latest solutions in a series of Tech Talks. Short demonstrations on new solutions will be followed by live Q&As, where attendees can ask any questions they may have directly to the suppliers.
There will also be a plethora of crossover content from IFSEC's usual co-located virtual events, covering hot topics in fire safety, intelligent buildings, facilities, health and safety and workplace wellbeing. All this will be available for free on the Connect platform.
IFSEC International Connect attendees can start scheduling meetings and content into their diaries from 18 May 2021. For further information about Connect (1-30 June) or to secure your free ticket and start planning, visit https://bit.ly/3fqmtCZ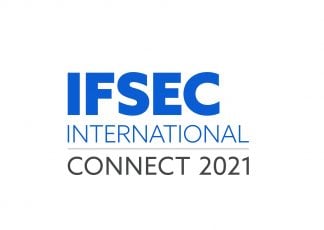 Author Bio:
IFSEC International
IFSEC International, together with IFSEC Global, brings tens of thousands of international security professionals together on a yearly basis. Whether you're searching for the latest security solutions, looking to launch a new product or wanting to extend your network globally, IFSEC can help you fulfill your goals by connecting you to the entire security supply chain.
May 19, 2021