The Hacker Era
By Jordan Marcus Bonagura
The century of constant acceleration
Twenty-first century, more than a century of human evolution and great changes, a century of constant acceleration. Everything is always changing and exaggeratedly fast – technology, social changes and even our lifestyles. Changes so impactful that not even our most consolidated routines escaped, escape, or will escape impunity.
Currently, we are bound to use technology in everything we do. If we stop to think about the idea of its emergence, the objective was not only to contribute to solving problems and interconnecting people, but also to reduce time with daily and repetitive tasks, which in fact occurred, but instead of taking advantage of this time to enjoy with family and friends, we end up filling it with more and more tasks, whether out of necessity or simply for having a walking encyclopedia in our hands and quickly wanting to explain the Big Bang theory while trying to learn 20 different languages in just 15 minutes.
Alert ('Don't eat that!!!');
I believe it is almost impossible to imagine the present day without computers, tablets or our new body-coupled organ called smartphone. Computer equipment today is used for absolutely everything, from scientific research to exploring the universe and discovering new planets, helping to create vaccines during a pandemic, curing or fighting diseases, facilitating locomotion without wasting more hours in traffic and even warning through your fridge for your organ coupled that it is full of sugars and fats, and that's why you tend to have a few nano seconds less perspective of life.
However, despite our lives being totally linked to this new era, we, for the most part, still live with diverse prejudices.
Prejudice meaning…
The word prejudice means having an opinion or thinking about something or someone, whose content is built from superficial and unfounded analysis, or preconceived without knowledge and/or reflection. Fortunately, or unfortunately, depending on the interlocutor or situation, the acceleration process we saw above also brought us beyond an evident technological dependence, a huge amount of information and possibilities associated with an absolute lack of time and/or interest for us to deepening and not just becoming "superficial experts" of all the things summarized in the first three lines of the first two search returns of our internet browser.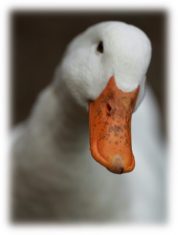 A great example of a "superficial expert"
Perhaps here is the root of the superficiality that feeds many of our prejudices, after all, we add to this misinformation the ease of parasitizing the world from the perspective of the opinion of others, which leads us to judge what we do not know, or to defend ourselves from what someone one day "out of absolute ignorance" judged to be harmful, and we do this for everything, we are always judging, taking as truth an event, idea or news without even deeply analyzing the facts.
And it is precisely in the ditch of these flawed judgments that a concept that has been widely used recently around the world enters, the Hacker concept.
Bookworms and nerds
But before we delve into this, let's go back to school days. Do you remember when you studied and there were the great scholars in the classroom? Everyone remembers them, the "book worms", the "nerds", the ones who knew everything, who spent hours in the library researching and who went deeper than requested in a given job. In the end, everyone wanted to pair test with them, as they were sure of the best grades and the best results.
These people still exist, and continue to be sunk in libraries, now, often digital, they continue to seek knowledge in what makes them tick, they continue to do all this, however, in different areas of knowledge and with the support of different technologies.
The word Hacker is the word that defines this group of people, that is, natural researchers and tireless seekers of knowledge.
You can be a hacker too!
Remember, all that super-modern hospital equipment that helps people, that super-fast plane or train, that last generation of cell phone that tracks your heartbeat and lets your doctor or relatives know if you don't feel well, none of it built itself, the system that controls all this was not made by aliens… I'm so sorry to inform you that the voice of the "woman or man" that you program to turn on your bathtub, show you the best way and make your coffee are not real and they can make mistakes… and trust me, some of these mistakes can be very harmful…
Well, someone needed to develop, test, and ensure that this technology works, and more than that, that it is safe and available when we need it, right? No one would want to go into their bank account and see that it was stolen, be caught by surprise by a hurricane, without being able to prepare beforehand, or the freezer tricking you into saying it has chocolate ice cream, when in fact it doesn't… And do you know who is behind all these things that make your life easier? Them the hackers.
A huge different purpose means everything
No! The hacker is not the professional who steals your Instagram account, takes the pennies of all your banking transactions to another account in a tax haven, and then uses his money to finance an international network of computers who will break into the systems that regulate the upcoming elections to choose Batman as the new leader of the Justice League. The correct definition for this guy is Criminal, it doesn't matter if cybercriminal or not; It's Criminal.
Hackers are not these guys! What has historically brought them closer to this confusion about having the knowledge and the tools and therefore being found guilty of the fact, was precisely the prejudice based on superficiality as we discussed earlier. It's like judging the shovel owner guilty of all the holes in the world. Hackers are great researchers, regardless of the area or segment of knowledge in which they work.
What I want to reinforce here is that what separates Hackers from Criminals is the same that separates any other person or professional from doing right or wrong, that is, facts, actions, purposes, and a good dose of character.
Stay Safe
About the Author
CISO and Information Security Researcher – CEH
Hacker is NOT a Crime Advocate
Stay Safe (Magazine and Podcast) Founder
Computer Scientist
Post Graduated in Business Strategic Management, Innovation and Teaching
Organizer of Vale Security Conference – Brazil
Director Member of Cloud Security Alliance – Brazil
Advisory Member of Digital Law and High Tech Crimes OAB (Association of Brazilians Lawyers)
IT Teacher and Course Coordinator
SJC Hacker Space Founder
Speaker (AppSec California, GrrCon, Angeles Y Demonios, BSides Augusta, Bsides SP, H2HC, Silver Bullet, Seginfo, ITA, INPE, BalCCon2k14, etc)
Jordan can be reached online at (jobonagura@gmail.com)
October 10, 2021