Better Intel for Managing Risk
By Andrew Beagley, Chief Risk Officer, OptimEyes.ai
An Integrated Risk Modeling & Reporting SaaS platform allows companies to measure, monitor, quantify, and report on many types of risks side-by-side and on-demand. Risks related to cybersecurity, data privacy, regulatory compliance, operational effectiveness, supply chain resilience, and more.
This creates a timely, contextualized, enterprise-wide view of the organization's unique risk profile. This eliminates the informational and operational silos common in enterprise risk management and empowers risk managers, executives, and board members to compare one vulnerability to another and understand the biggest threats facing their organizations.
The Integrated Risk Modeling & Reporting platform also links these business risks to the company's strategic objectives and risk tolerance, so comparisons and decisions — about where to allocate resources and how to pivot as new risks emerge — are informed by this critical context.
Once a company aggregates and centralizes its risk data in a single platform, it can leverage the information in a variety of ways — assessing the need for cyber insurance, for example, or ensuring compliance with the myriad data privacy regulations enacted in jurisdictions around the world.
A Customized, Personalized Perspective
Each company populates its platform with up-to-date internal data and information reflecting its specific circumstances. This bespoke "inside-out" view precisely conveys the organization's risk profile and benchmarks to inform priority setting, decision making, and operational responses to emerging, evolving risks.
Financial Impact is Quantified
IDRM goes beyond traditional risk score methodology to calculate and predict the financial impact, remediation cost, and annual loss expectancy of each factor of risk across the enterprise. When risks are quantified, decision-makers can immediately compare the severity of one challenge to another, set priorities, and create data-driven remediation plans.
Industry-Specific Risk Benchmarking
Traditional benchmarks available today, unfortunately, typically provide only high-level guidance due to the generic framework applied. On the other hand, within an Integrated Risk Modeling & Reporting platform data can be adjusted to take account of industry type, company size, risk appetite, data assets, and other factors. This provides a company-specific industry benchmark to assess a company's specific threat exposure and overall risk management program performance.
Best-in-class "outside-in" risk benchmarking maps three coordinates:
The enterprise's own risk profile and risk scores based on its unique data.
Broad industry average risk scores.
A narrower band of benchmark data reflecting the enterprise's specific peer group.

Dashboard Reporting for the Executive, Management, and Operational Teams
The OptimEyes.ai platform collects and analyzes data, translates it into business intelligence, and presents it visually in intuitive dashboards — customizable for each level of the organization. This enables the C-Suite, functional leadership, and operations to drill into the information that they need to do their jobs and to communicate with each other more effectively as decisions are made.
Risk Scenario Planning
Artificial intelligence and machine learning makes OptimEyes' solution a reliable, predictive process that enables enterprises to compare threats — looking at best and worst-case scenarios — and decide where to invest in risk mitigation.
Rapid Platform Customization and Deployment
When you buy a suit, you start with the same product as the next person and then make any necessary alterations. The length of the sleeves, the hem, perhaps the waistline. A bit of tailoring to make it bespoke and ensure it's a perfect fit for you. You don't wear it home off the rack and you don't design a new suit from scratch. It's 90% ready, and you and the tailor do the rest to make it yours.
That's OptimEyes' approach to enterprise risk modeling. It starts with a template and default settings that reflect best practices, experience, and common preferences. Then it adjusts to reflect the company's industry, unique set of risks, the weight it gives to specific vulnerabilities, and its objectives, business priorities, and risk appetite. This customization enriches the platform, enabling the generation of risk quantification and exposure analytics that are accurate and specific for the organization.
Conclusion
Gartner defines Integrated Risk Management (IRM) as a "set of practices and processes supported by a risk-aware culture and enabling technologies, that improves decision making and performance through an integrated view of how well an organization manages its unique set of risks. Under the Gartner definition, IRM has certain attributes: strategy, assessment, response, communication & reporting, monitoring, and technology.
Integrated Risk Modeling & Reporting overlaps, supports, and informs IRM as the risks confronting large companies continue to expand, change, accelerate, and grow more complex. Ransomware attacks, regulatory demands, technological disruption, disparate state and national data privacy laws, geopolitical tensions threatening vulnerable supply chains — these are just a few of the challenges organizations face day after day.
As risks emerge and evolve, however, companies often lack the information and context needed to assess the situation effectively, compare one threat against another, gauge the implications, set priorities, and make informed decisions. They need their enterprise-wide risk profile presented clearly, in real-time, to enable informed, consistent decision-making – at the board, managerial, and operational levels.
About the Author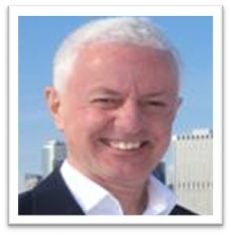 Andrew Beagley, Chief Risk Officer of OptimEyes.ai. Andrew is a highly experienced Chief Risk & Compliance Officer focused on developing cyber, data privacy and compliance risk model solutions. Using AI and machine learning, Andrew helps organizations quantify and benchmark their risk to enable smarter business decision-making.
Based in New York and London, he has worked for corporate and regulatory organizations across multiple industries; supervised global teams; and managed significant regulatory relationships. He is an award-winning film maker, bringing to life complex corporate compliance and ethics issues on the big screen
Andrew online at andrewb@optimeyes.ai and at our company website http://www.optimeyes.ai
September 10, 2022