By Wasim Khaled, Co-Founder and CEO, Blackbird.AI
Cyberthreats are growing more sophisticated by the day, which in terms means cyber is at the top of every CIOs list. Known as Information Warfare (IW), it is the evolution of cybersecurity which now includes misinformation, disinformation, and mal-information (MDM). It is an imminent cybersecurity threat and the cost of being unable to detect and shut down known and unknown threats can cost large organizations potentially millions of dollars. These risks are driven by a new breed of threat actors who exploit digital media to harm organizations, employees, and executives. In this new risk landscape, Information Warfare attacks may come in parallel with traditional cyberattacks which can further amplify the situation. Platforms that provide a real-time solution to detect and quickly shut down threats are a necessary first step to aid in the defense of every company, corporation, and brand.
The Problem
Disinformation is scary because it's the umbrella threat that amplifies the danger of all other systemic and existential threats. Digital actors can influence and manipulate buying and selling behaviors online, amplifying volatility with incredible speed. A study done by Nature reviews says, "Today, misinformation campaigns can leverage the online infrastructure that is unparalleled in its reach. The internet reaches billions of individuals and enables senders to tailor persuasive messages to the specific psychological profiles of individual users."
Safety filters don't often work for disinformation and harmful content and legitimate publishers end up demonized on important topics. MDM uses AI as a radical force multiplier and only AI-powered solutions can fight back. Active monitoring of key narratives, key terms, hashtags, and sources used to initially spread MDM and subsequent outbreaks can help them be eliminated quickly.
Current media monitoring tools were built to support marketing and customer support teams and were built to passively listen. Marketers typically use these tools to identify key trends and conversations online by aggregating numbers of likes, shares, mentions, and comments. While these are important criteria when assessing immediate virality, they don't inform or protect a company or brand from the new information risks that exist today. Assessing threats based on volume and engagement, for example, is inherently reactive in nature.
Organizations must build out their information warfare strategy as part of their cyber-first efforts.
What's needed is a real-time solution that takes cyber teams inside trends to determine what's authentic human behavior and what is the work of bots and other bad actors to help mitigate any threats. Using technology or even individuals to analyze data will help companies to understand things like public perception which will show how to drive better strategic actions. Understanding the severity of the risk is a necessary first step to aid in the defense of every company, corporation, and brand.
The Solution
Fighting Information Warfare means having the right platforms, processes, and procedures in place to compete in this rapidly changing environment with a game plan built on the foundation of Detect > Measure > Plan > Mitigate > Monitor. Enterprise software platforms that combine AI-driven narrative intelligence, threat intelligence and impact intelligence can reduce costs overall and potentially save time, money and resources for a brand's public perception, bottom line and almost every other major business indicator.
There are five key parameters used to categorize information dissemination and how to mitigate it:
Narrative: Identify potential threat narratives, storylines, "fake news," and conspiracies on social media and other content
Networks: Determine whether the threat is bot-driven or the work of a coordinated group, with supportive relationships between users and shared beliefs.
Cohorts: Determine group affiliations of threat actors to understand how they have impacted your narrative across sectors.
Manipulation: Detect and gauge the impact of deception and manipulation to prioritize action.
Influence: Surface and measure the impact of harmful actors and trusted voices, who shape conversations
Information Warfare Needs to Be Part of Every Organization Cyber-First Strategy
Cybersecurity revenue is expected to approach $400 billion by 2028. Organizations must deploy automated, real-time contextual awareness, algorithmically evolving threat detection, and rapid narrative identification – all executed with the intent to keep business leaders at least a step ahead of emerging trends and threats. This will allow them to detect, measure, plan and mitigate with greater resolution and speed. Battling a harmful information landscape that is full of unexpected risks but planning and preparing is the way to ultimately prevail.
InfoSec professionals must be aware of the potential consequences of IW attacks and put in place the necessary assets to protect their organizations and networks from exploitation. They should also be prepared to respond effectively when an attack does occur. The problem is clear that these systems and methods are evolving fast and the industry needs to respond in real-time.
Disinformation, left unchecked, can be the single vulnerability that puts modern day organizations in the red by billions. The severity of disinformation problems comes down to the ability to identify a narrative before it explodes and it is now essential to a company's cyber survival.
About the Author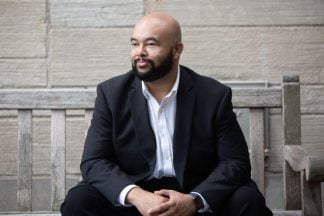 Wasim is the CEO and Co-Founder of Blackbird.AI, He brings with him a lifetime of entrepreneurial acumen combined with a background in computer science and human-interface design. For the past five years he has been deeply entrenched with the disinformation analysis and OSINT community and has studied psychological operations, propaganda, AI methodologies, and defense applications. Wasim has consulted and advised government agencies and companies around the world on the dangers and countermeasures of the escalating information warfare arms race. Prior to Blackbird, Wasim founded LuxMobile, an Inc. 500 Company, earned the distinction of Inc. 500's Asian Entrepreneur of the Year and has built businesses with Fortune 500 clients across e-commerce, manufacturing, logistics, fashion and adtech.
Wasim can be reached online on twitter and LinkedIn profile as well as the company website https://www.blackbird.ai/
September 17, 2022