It's 2020 and the breaches just keep coming. We're only 16 days away from our third and what may be our most exciting Cyber Defense Webinar.
Join Attivo Networks CTO, Tony Cole, for a discussion on how to better protect your endpoints and prevent attackers from moving laterally across your enterprise. Attivo Networks has pioneered a new approach to protecting endpoints with their Endpoint Detection Net (EDN) solution. Designed to serve as a force-multiplier to EPP and EDR solutions, EDN dramatically reduces risk to modern endpoints by efficiently closing detection gaps while providing ongoing visibility.
After talking, in depth with Tony and his team, I must say this is the real deal – we're talking about a whole new approach to breach defense with a force multiplier that takes your existing endpoint security solution to a whole new level. This will be a jam packed hour that you won't want to miss. I'm certain you will learn something new and amazing.
Tune in to our live "hotseat" style CyberDefenseWebinars program on June 17, 2020 at 2pm EDT to hear about:
• Perspectives on the Cybersecurity Industry's State of Affairs
• Gartner's, MITRE's, and NIST's take on Deception Technology
• Deception-Based Threat Detection Solutions for Common Security Challenges
• Partner Technology Integrations that are Serving as a Force Multiplier for Existing Technologies, Processes, and Resource Productivity
About Our Keynote Speaker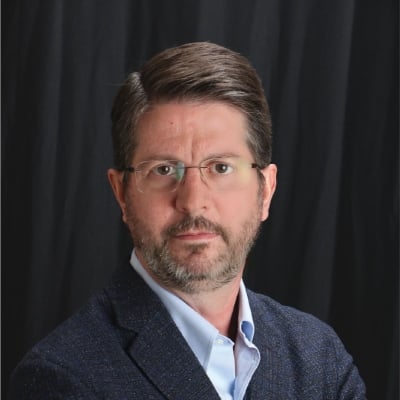 Tony Cole is the Chief Technology Officer at Attivo Networks responsible for strategy and vision. He's a cybersecurity expert with more than 30 years' experience, a bachelor's degree in computer networking and is a CISSP. Prior to joining Attivo Networks, Mr. Cole served in a number of executive roles at FireEye, McAfee, and Symantec. He's retired from the U.S. Army and was an early advisor to Wall Street on the Cyber Security market. Mr. Cole serves on the NASA Advisory Council, the (ISC)² Board of Directors, and he's also a former president of ISSA-DC. In 2014, he received the Government Computer News Industry IT Executive of the Year award, and in 2015 he was inducted into the Wash 100 by Executive Mosaic as one of the most influential executives impacting Government. In 2018 he was awarded the Reboot Leadership Influencer Award in by SC Media. Mr. Cole is also a volunteer member of the WhiteHat USA Board, a charity benefiting Children's National Medical Center.
Thank you so much for your consideration.
Warmest regards,
Gary S. Miliefsky, Publisher
Cyber Defense Magazine
P.S. Please help me make this a huge success – please attend, please tell your friends in IT or Cybersecurity that this is a must attend webinar. Don't forget, more prizes after every webinar, as promised. Winners will be notified afterwards and we're only shipping in the USA due to the COVID-19 situation, for now.
June 1, 2020