Thanks to the rise of machines and shift towards zero-trust security, organizations' security will require a new type of identity management
By Murali Palanisamy, chief solutions officer, AppViewX
The enterprise IT landscape is experiencing phenomenal disruption. While digital transformation, cloud migration, and the remote work model have opened a world of possibilities for organizations, these sweeping changes permanently reset the cybersecurity game's rules. The attack surface is expanding and trying to respond to these changes with increased frequency and sophistication.
Organizations are increasingly looking at alternative approaches for securing a growing, cloud-driven, distributed environment. The surge of digital technologies has led to massive growth in the number of machines or digital assets, opening a vast attack surface. Securing these distributed assets and their communication is critical for data security. However, with network perimeter fast disappearing, digital security has become a significant challenge for organizations. Amid all these changes, a new one: managing the identities of machines has emerged as a top priority. In fact, Gartner has named machine identity management an essential element in securing today's enterprises.
This recognition and shift towards zero trust security has led to security leaders recognizing the importance of machine identity management, but how to properly approach it is one of the biggest challenges.
Building digital trust
With identity becoming the new network perimeter, verifying digital identities on a network is integral to a zero-trust strategy. But limiting verification to user identities is not sufficient. Proper zero trust implementation is heavily dependent upon digital certificates and key pairs. The objective is to strengthen security and ensure device verification along with identity verification.
Adopting the zero trust model starts with segmentation, implementing privilege access management (PAM), multi-factor authentication (MFA), vulnerability and patch management, and security analytics. However, companies miss out on one crucial area, and that includes managing machine identities. This opens risks rising from compromised encryption tunnels.
Manually managing certificate lifecycles whether it's through spreadsheets – or paper documents – is time-consuming, error-prone, and highly inefficient. With hundreds of thousands of certificates in circulation, administrators cannot rely on manual management techniques to ensure that public key infrastructure (PKI) is constantly secure and up to date. There is a pressing need for a management system that includes alerting processes and automated workflows for PKI tasks such as certificate renewal, requisition, revocation, deployment, and more.
Recognizing the power of automation
While digital certificates contribute much to a zero-trust architecture, organizations need a managed solution with the capabilities to automate the certificate lifecycle. Implementing an end-to-end certificate lifecycle automation solution is a key initiative towards achieving a fully functional zero trust model.
Automation tools simplify certificate operations by allowing administrators to carry out all necessary activities from a single interface (i.e., without using each certificate authority's interface to renew or revoke the certificates they have issued). Last, automation helps enable cryptographic agility. For example, digital identities can stay on top of protocol and algorithm upgrades to offer the best possible protection under all circumstances.
Embracing PKI to secure networks
It's no longer enough to simply set up the necessary SSL certificates on websites and servers and renew them once every few years. PKI protects nearly every internet-facing system (and its back-end servers), software programs (in the form of code-signing certificates), and communication in general. There have been well-documented occurrences of PKI being the weak link that resulted in data breach, such as the Capital One breach back in 2019. Additional emerging trends that have underscored the need for organizations to embrace PKI include:
Cloud Applications: With the emergence of cloud-based apps, multicloud deployment, and container-based deployment, the need to secure the hosting infrastructure and individual consumer endpoints has become paramount.
Internet of Things (IoT): Not only are IoT deployments numerous in terms of individually connected endpoints, but several applications of IoT also hold sensitive data that should be protected at all by PKI, as the vanguard.
DevOps: PKI and DevOps have never been compatible – DevOps exemplifies agility, while PKI has traditionally been a slow, manual exercise. However, certificates need to be rapidly deployed to protect outgoing code, applications, and communication lines in general.
Remote Work: As an entirely remote workforce slowly becomes the norm, the existence of valid, constantly updated PKI on organizational systems not only makes remote access secure it also ensures that employees' digital assets remain secure by enabling constant updates via air.
Infusing AI and ML in Identity Management to thrive in a current and post-pandemic world
In recent years, artificial intelligence (AI) and machine learning (ML) have been quietly transforming industries. With cyberattacks becoming more sophisticated and the continued rise in ransomware demands, new tools with advanced AI and ML capabilities are needed.
Machine learning leverages algorithms to analyze large quantities of data to uncover patterns that enable accurate predictions. According to Gartner, IAM is "the security discipline that enables the right individuals to access the right resources at the right times for the right reasons."
Adding ML capabilities to IAM solutions helps authenticate the user and whether they should be granted access to specific applications/data. In other words, it helps validate if these are the right resources for a particular user.
AI is instrumental in the future of IAM since it recognizes patterns and expands knowledge exponentially at the same rate as risk. Continuous authentication ensures that for every interaction, the context of a user is constantly evaluated. Organizations can detect potential threats easily as AI analyzes interactions while considering time, place, and even user movement. All these analytics help calculate the level of potential risk at every point.
AI-based tools based on machine learning ease off the authentication burden on users and infuse enhanced security fueled by robust identity management and access controls.
Organizations need to embrace a holistic cybersecurity strategy that is forward-looking, will reduce access and compliance costs, help them stay agile and flexible while accelerating their journey to the cloud.
About the Author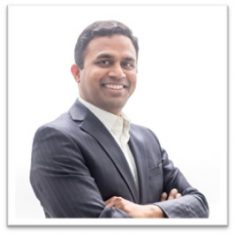 Murali Palanisamy, chief solutions officer, AppViewX, is responsible for overall product vision, development and technical direction of AppViewX. Prior to AppViewX, he was a Senior Vice President at Bank of America, where he was leading the e-commerce application delivery's architecture and engineering team. He also served as VP of Architecture and Product Engineering for Merrill Lynch, where he designed and developed automation and integration solutions for servers, application delivery controllers, IP services and networking. Murali can be reached through his LinkedIn and through AppViewX: https://www.appviewx.com/talk-to-an-expert/.
December 27, 2021