Nor should tackling cybersecurity be a solo mission. Leaning into partnerships and changing where security investments are made may be critical to a more secure future.
By John DeSimone, President, Cybersecurity, Intelligence and Services at Raytheon Intelligence & Space
We all understand the principles of the game "tag." One player is "it" and everyone else is left running around to fend for themselves to avoid being tagged. There are no trusted alliances, every person is in it for themselves, and everyone is a potential enemy.
In the world of cybersecurity, playing solo is the worst tactic to take, and too many organizations rely on this outdated approach. Instead, they should prioritize strategic partnerships and investments in tools that will keep their organization accountable – this is the differentiator between proactive businesses and the ones waiting to be attacked.
Collective defense is key
Cybersecurity is not a game of tag, nor is it a game of last man standing. In the realm of security and defense, having partnerships, alliances, and people on your team is critical to developing a holistic security strategy.
Historically, closing people out and maintaining privacy seemed like the default solution to any security concern, but we're learning through time and experiences that security can operate in a quid-pro-quo style and information sharing is vital to building a well-informed security strategy.
Bringing together leaders with assorted backgrounds lends itself to a diverse security strategy for businesses and governments. People from differing industries have unique perspectives and problem-solving experiences, which leads to more solution generation and a robust security plan.
Some of our newest government cyber leaders work seamlessly together despite having varying backgrounds. They are developing mandatory cybersecurity standards, working to combat ransomware, and overall will build a stronger offensive and defensive cyber program thanks to their mixed backgrounds in security.
Technology as a security partner
We also will continue to see the impact of digital transformation in the world. There are over 21 billion devices on the internet a day, each producing its own share of data. The growing IoT environment has created more vulnerable attack surfaces. The more collaborative we become, the quicker we adapt to agile attackers.
In addition, data will become increasingly complex and new business operations (like an influx of remote workers) are making it even more necessary to strategically share vulnerabilities and information amongst trusted partners. However, human error will always persist and some functions like critical infrastructure and personal data should be safeguarded at a level higher than other entities.
Organizations committed to enhancing their cybersecurity stance must also be willing to invest in scanning and remediation tools. How can employees and companies protect what they do not know exists?
Companies recognize that they do not need more end-point protection devices, as they are not holistic solutions. Scanning tools and software with sensing capabilities are more cost-effective investment, and they give both organizations and governments the ability to actually see where compromised attack surfaces are so they can act accordingly and reinforce vulnerable areas.
Paring these software investments with skilled CISOs and chief data officers is an ideal way to fortify a security initiative and continuously audit company weaknesses and strengths.
We will see a continuum of maturity and cyber readiness in every industry. Your organization could be at the forefront if they walk away from the game of Tag and move on to proactive investments and tactical partnerships. The time to enhance your business's cybersecurity posture cannot be put off until tomorrow.
About the Author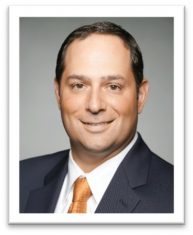 John DeSimone is president of Cybersecurity, Intelligence and Services for Raytheon Intelligence & Space, a business of Raytheon Technologies. Most recently, DeSimone led the business' Cybersecurity and Special Missions organization where he oversaw strategy and operations for the cybersecurity solutions and services business.
Before joining Raytheon in 2016, DeSimone served as an executive vice president of delivery and operations at CSRA Inc. He also served as vice president and general manager of Computer Sciences Corporation's North American Public Sector Enterprise Services group.
DeSimone earned a bachelor's degree in computer science from Columbia University in New York and attended the Motorola Chairman's Leadership Institute at the Kellogg School of Management at Northwestern University.
May 29, 2022