Advocating for greater security collaboration between businesses, law enforcement, and government
By Nicole Mills, Exhibition Director at Infosecurity Group
Cybercrime is on an extremely worrying trajectory.
A previous survey of global IT security decision makers conducted by Statista revealed that 46.4% of organizations had endured between one and five successful cyber-attacks in the 12 months ended November 2020. Since then, Accenture has reported that such attacks increased 31% between 2020 and 2021.
As we now move through 2022, this concerning reality is further compounded by even more frightening figures.
According to IBM, the average cost of a data breach last year was $4.24 million, and this number is predicted to rise in 2022. Resultantly, Cisco and Cybersecurity Ventures together suggest that come 2025, the global cost of cybercrime could exceed $10 trillion.
The Infosecurity Group Advisory Council comprising industry leaders at the cutting edge of cybersecurity solution highlight many varying factors contributing to this broad and growing challenge.
Unsurprisingly, ransomware was pinpointed as an area of particular concern. While individuals, criminal groups and nation states will continue to favour 'tried and tested' approaches, they are expected to employ these in novel ways to generate revenue from attacks.
Indeed, more sophisticated attacks leveraging new methodologies are becoming more commonplace, and supply chain attacks have emerged as a prime example. Businesses now need to realise that their security relies on a web of third-party suppliers, and that they're only as strong as the weakest link.
At the same time, the council affirmed that information security investment is, generally, still not sufficiently prioritised within businesses or government.
Greater collaboration is critical
The point is that there are a multitude of evolving threats, and attitudes and mindsets simply must change in order to keep up.
Cybercriminal networks today are expanding, evolving, advancing and working together to target victims more successfully than ever before. Ransomware-as-a-service, for example, is dramatically lowering the barriers-to-entry for attackers, with savvy cybercriminals actively supporting the threat ambitions of less technically abled perpetrators at scale.
To even stand a chance in the fight taking place amid this increasingly complicated landscape, cybersecurity professionals must equally collaborate by sharing knowledge and experiences to support each other in identifying vulnerabilities and developing stronger security strategies.
Promisingly, there is agreement within our community that greater cooperation will help.
According to an Infosecurity Europe Twitter poll conducted in January 2022, 45% of the 2,543 respondents pointed to advanced threat detection is the cybersecurity challenge that would benefit most from increased industry collaboration. This was followed by social engineering threats (22%), incident response planning (18%), and governance, risk and compliance (15%).
With a clear appreciation that greater collaboration within cybersecurity will bring major advantages, it's vital that we act as a united industry to overcome any barriers that might be stifling this. I believe we must work together to build an environment of trust and transparency where we can exchange knowledge, resources and ideas to combat security threats while protecting commercial sensitivities.
Events as pillars of security progress
It is for this reason that we chose Stronger Together as the theme for Infosecurity Europe 2022 – to try to encourage greater collaboration between businesses, law enforcement and government.
Over the years I've seen first-hand the vital role that events play in facilitating cross-sector cooperation, instigating vital discussions that sew the seeds of greater security progress.
Every organisation from every operational background has a unique vantage point – different approaches that have been moulded by different experiences. By exchanging these experiences, approaches and ideas, we can support each other in achieving best practice, gaining practical and actionable knowledge that can help in keeping up with the increasing sophistication of security threats.
Events are vital platforms from which we can achieve a great deal. From seasoned professionals to those just starting out, everyone has value to add, and everyone can benefit.
In the case of Infosecurity Europe 2022, topics will range from everything from the need to tackle insider threats, building a security culture, the paradigm change in ransomware and monetisation of threats to cybercrime-as-a-service (CaaS), third party risk, how cyber criminals are changing their approaches, and improving detection of known and unknown threats.
Covering all these bases is critically important. When it comes to security, there are always more opportunities to learn. By expanding our collective knowledge, sharing insights and advocating for the broad adoption of best practices, we can begin to tackle the escalating problems of cybercrime and turn the tide together as a unified industry.
About the Author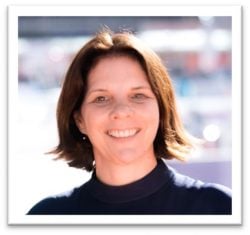 Nicole Mills is Exhibition Director for the Infosecurity Group. With over 20 years' experience in events and media, she has worked with many brands responsible for strategic and commercial growth. Nicole has worked in the Infosecurity Group for six years working with the Infosec team responsible for Infosecurity Europe and Infosecurity Magazine. Working with the team the aim is to bring the cyber community together to showcase the latest products and solutions to enable businesses to continue to protect themselves.
Nicole can be reached online at www.linkedin.com/in/nicolemmills/ and at our company website www.infosecurity-group.com
August 7, 2022