By Eden Allen, Cyber Security Educator, CheapSSLWeb
Years ago, the way leading enterprise-level concerns were viewed differed from how it is viewed today. As enterprise companies started taking on the latest technologies for their business, it paved the way for digital attacks and exposed them to additional network vulnerabilities that attackers can easily exploit. Thus, 'enterprise web security' has become one of the crucial considerations for enterprises while they are looking to expand their digital venture.
Enterprise web security must efficiently control the network's threats to avoid any chance of financial or reputational damage usually associated with a data breach. Therefore, prioritizing web security as an active part of the enterprise risk management solution will help organizations secure their confidential digital assets.
Before we get into the vulnerable areas of enterprise web security, let us understand what it is:
What is Enterprise Security?
If we talk about holistic enterprise risk management programs, enterprise security is one of its most crucial components. It comprises systems, processes, and controls in an organized manner for securing IT systems and critical data.
As companies continue to depend on cloud-based infrastructures, there is an increase in data privacy and compliance regulations globally. Thus, they need to undertake relevant measures to secure their crucial assets.
Now, have a look at the common cyber vulnerabilities that large-scale companies face:
What are the Common cyber vulnerabilities of Enterprise Organisations?
Cybersecurity has become one of the leading concerns for companies across all industries, thanks to the constantly increasing data breach.
Take a look at these common vulnerabilities to stay alert:
Missing or Weak Data Encryption
With a missing or weak encryption cover, it becomes convenient for cyber attackers to access the data of the end user's and central server communications. An unencrypted data exchange becomes a hot, rather easy target of attackers for accessing the crucial data and injecting malicious files onto a server.
Malware files can severely damage a company's efforts towards cyber security adherence, leading to fines from regulatory authorities. Organizations usually have multiple subdomains, so using a multi-domain SSL certificate is ideal. They can secure the main domain and multiple domains using a single certificate.
Some particular software vulnerabilities that an attacker has caught wind of but is yet to be found by an organization can be defined as zero-day vulnerabilities.
When we talk about zero-day vulnerability, there is no available solution or fix as the vulnerability is yet to be notified or detected by the system vendor. There is no defense against such vulnerabilities until the attack has taken place, so naturally they are quite dangerous.
The least you, as an organization, can do is stay cautious and regularly track systems for vulnerabilities to minimize, if not stop, zero-day attacks. Apart from this, organizations can equip themselves with comprehensive endpoint security solutions to stay ready for damaging occurrences.
Social Engineering Attacks
Malicious actors launch social engineering attacks to bypass verification and authorization security protocols. It is a widely used method for getting access to a network.
'Social engineering' can be defined as all the malicious activities that are done through human interactions. It is done by psychological manipulation to trick web users into making security mistakes or accidentally sharing confidential data.
In the last five years, the network vulnerability has significantly increased, making it a lucrative business for hackers. Since Internet users are not quite aware of internet security, they (though not deliberately) can pose a security risk to an organization. They accidentally download malicious files, and as a result, they cost significant damage.
Some of the common social engineering attacks include:
Phishing emails
Spear phishing
Whaling
Vishing
Smishing
Spam
Pharming
Tailgating
Shoulder surfing
Dumpster diving
Accidentally exposing an organization's internal servers or network to the Internet has proven to be one of the most significant threats to an organization. Upon exposure, threat actors can spy on the company's web traffic, risk their network, or steal data for malicious purposes.
Network assets with vulnerable settings or contrasting security controls can result in system misconfigurations. Cybercriminals usually check networks to find system misconfigurations and leverage them to exploit data. As the digital transformation progresses, network misconfigurations have also increased.
To eliminate this, organizations often leverage 'firewalls' in the demilitarized zone. It acts as a buffer between the internal network and the Internet, thus acting as the first line of defense. So, it tracks all the outbound and inbound traffic and decides to limit or allow traffic depending on a set of rules.
Out-of-date or Unpatched Software
Typically, software vendors release upgraded versions of applications to patch up known and significant vulnerabilities or incorporate new feature (s) or vulnerability (s). Outdated or unrepaired software becomes a convenient target for smart cyber criminals. Such vulnerability can be easily exploited.
Though software updates might come with crucial and valuable security measures, organizations are obligated to update their network and each endpoint (s). However, there is a good chance that various software application updates might be released every day.
This becomes overwhelming for the IT team, so sometimes they might fall behind on patching or updates. The situation paves the way for a ransomware attack, malware, and several security threats.
These are some of the common vulnerabilities of enterprise web security. So take up relevant measures to combat these threats.
As malicious actors try to find different ways of exploiting and gaining access to the system, network vulnerabilities are always at risk of being compromised. Furthermore, with networks becoming more cumbersome, there is a dire need to actively manage cyber security vulnerabilities.
Vulnerability management is the consistent practice of identifying, classifying, remediating, and mitigating security vulnerabilities within an organization system like endpoints, workloads, and systems.
Since enterprises potentially have several cybersecurity vulnerabilities within their IT environment, a robust vulnerability management program is necessary. It deploys threat intelligence and IT and business operations knowledge to emphasize risks and find all cybersecurity vulnerabilities in no time.
About the Author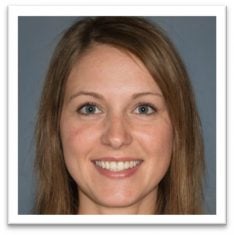 Eden Allen is a Cyber Security Educator and Tutor at CheapSSLWeb. She has over 14 years of experience in the field of Encryption and Cybersecurity. With all her experience and knowledge, she started sharing it to people to make them aware of Cyber security, encryption, malware, threats, etc. First Name can be reached online at twitter @TutorEden and at our company website https://cheapsslweb.com/.
January 6, 2023