Contest begins September 15, 2021 and ends on December 15, 2021.
January, 2022 will mark 10 years of our hard work at building the Cyber Defense Media Group. Thanks to growing interest, we have over 200,000 opt in email subscribers, millions of annual visitors reading our news, our e-magazines, listening to our podcasts and watching our interviews. As we continue to grow, adding new platforms, we are humbled by your support. So, to celebrate 10 years, we're giving away a Trip to Disneyworld, due to health restrictions, this will be for US residents only, this year.
Here is the offer followed by the rules:
WHAT YOU COULD WIN:
If you are chosen as our winner, your vacation can be from 4 to 7 days – your choice.
Roundtrip Tickets for up to four people on either Southwest Airlines or JetBlue from a major airport near you to Orlando.
Mid to Full Size Rental Car for the duration of your stay, up to 7 days. Reimbursement up to $500.00 if you have to make the reservation.
You'll stay at this house, on one of the closest resort properties to Disney's main entrance: https://www.airbnb.com/rooms/51917772
$250.00 Amazon/Whole Foods gift card so you can stock the fridge from the nearby Whole Foods store.
Theme park tickets to SeaWorld, Universal Studios, Walt Disney World or other attractions at your own expense. Discount packages found here: https://www.citypass.com/orlando. We will reimburse you up to $1200.00 USD towards your theme park tickets (receipts required).
This themed 6 bedroom, 3.5 bathroom, newly updated Windsor Hills Luxury 2 story home is located just minutes from Walt Disney World and other top vacation attractions. Located just 2 miles from our front gate to Disney's. This is the Premier Vacation Home Area for those looking to have more space, the comforts of home, water slides, walk in pool, game room, fitness center, tennis, volleyball, basketball and so much more and still be close to all that the area has to offer.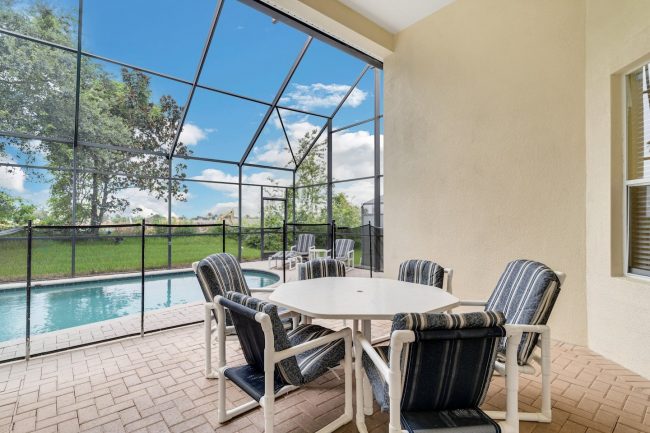 See more about this property: https://www.airbnb.com/rooms/51917772 – you'll have the entire villa all to yourself. Self-check-in smart lock, enhanced cleaning protocols, 24×7 security, gated entrance to the resort and minutes from grocery stores, shopping malls, restaurants and theme parks.
*RULES:
There will be only one Winner chosen by our Judges.
Must be a US citizen, resident or guest on a valid visa, inside the continental USA between now and when you travel on this vacation.
Investors, Advisors, Directors, Employees or Consultants of Cyber Defense Media Group cannot apply.
Winner must assume complete travel and health liability on your own and for all your family and any guests – we assume no responsibility whatsoever.
We can only book 4-7 days at this AirBnB property when it is available and not during major holidays such as Halloween, Thanksgiving, Christmas or New Years' Week. Vacation at this Windor Hills luxury home: https://www.airbnb.com/rooms/51917772 must take place by June 15, 2022.
Winner responsible for any tax liabilities and any reporting requirements by the IRS in regards to winning this contest.
Travel insurance is highly recommended at your own expense. If you miss your flight and do not make it to Orlando and this AirBnB property at the scheduled time, you will forfeit this vacation.
If you are the Winner, you agree to allow us to publicly share your name and you will provide us with one quote about your vacation and at least 6 vacation photos to choose from for us to publish on our site with all publishing and fair use rights granted.
HOW TO ENTER:
First, please refresh yourself on all of our platforms:
You must be one of our opt-in email subscribers. If not, please do so now, by going here: CDM Mini Popup Form – Subscribe (jotform.com)
Come up with the most creative graphics and text, memes, animation, video and/or audio on what you love about Cyber Defense Media Group and why you should win this contest. Post it on all your social media with the following included:
@CyberDefenseMag #CDM 10th Anniversary Contest: https://www.cyberdefensemagazine.com/10th-anniversary-trip-to-walt-disney-world-contest/
The more you post daily, the more creative, between now and the end of this contest, the higher probability you have to be our chosen winner.
No later than midnight EST on December 15, 2021, send us screenshots and hyperlinks to all of your favorite posts for us and send them (only once, in one email) to marketing@cyberdefensemagazine.com with the subject "10th Anniversary Contest Entry Materials from [Your Name]".
The Winner Will Be Announced on December 24, 2021.
Tell us your full name, email and all of your social media handles in the form below (there is NO entry fee):
If you cannot see the form, paste this link in your web browser: https://form.jotform.com/212576241351147
---
*Terms and Conditions Subject to Change.