By Taylor McKnight, Digital Marketing PR Specialist, Tivly
Consider cyber liability insurance to protect your business from a data breach or cyber-attack. This type of insurance covers the costs associated with such incidents and any legal claims that may arise. It is often called 'Cyber Insurance' or 'Data Breach Insurance.'
The Importance of Corporate Cyber Insurance
Cyber Liability Insurance or Data Breach Insurance protects businesses from expenses and legal claims resulting from cyber-attacks or data breaches. Protecting against potential incidents involving customer or employee information loss is essential, typically not covered by general liability policies. 1 in 5 businesses experiences data loss or exposure due to cyber-attacks, causing significant liabilities. Small business owners should consider purchasing cyber liability insurance to prevent financial risks caused by such data breaches, although there might be some gaps in coverage.
The Damages Covered by Corporate Cyber Insurance
Cyber liability insurance covers data and technology issues that general business liability coverage does not include. Certain safeguards, such as antivirus and firewall protection, are required for coverage. Assessments of password procedures, access, and network configuration may also be necessary. Agents and carriers can guide the necessary steps.
First Party Damages
Cyber liability insurance provides liability coverage to protect against damages from a data breach. This coverage may include the cost of the following:
Loss of electronic data
This insurance covers repairing damaged software or replacing lost or stolen data from a cyber attack.
Cyber extortion
If a cybercriminal holds your data or information hostage for ransom, insurance coverage is available to assist with the ransom payment.
Business interruption/loss of income
Cyber liability insurance policies can aid in covering lost income and expenses if your business cannot operate due to a data breach or cyber-attack.
Security fixes and cyber forensics
Having cyber liability can assist in covering the expenses involved in upgrading your security and conducting a thorough investigation of the data breach.
Notification and identity protection for affected customers
Cyber liability insurance can help with the costs of notifying customers affected by data breaches. It can also cover the cost of providing identity protection services. This type of insurance is essential in today's digital world, as cyber threats are becoming more common and sophisticated. Protect your business and customers by investing in cyber liability insurance.
Fraud and credit monitoring services
Cyber liability insurance can cover the cost of credit monitoring for customers affected by a data breach. This is a professional solution to the potentially devastating impact of a data breach.
Third-Party Coverage Offered
Accidental virus transmission can result in damage to a third-party system. It is important to recognize this risk and take measures to prevent it. Such damages can have serious consequences and should be avoided at all costs. It is crucial to prioritize the protection of third-party systems and take responsibility for any harm that may be caused.
Network security and privacy liability
A network security coverage grant is important for businesses to protect from information and privacy risks such as cyber-attacks. It covers first-party costs like legal fees and IT forensics during a data breach or other cyber incident.
Privacy Liability
Privacy liability coverage is important for businesses dealing with sensitive information to protect against potential breaches or violations resulting in liability. This coverage helps with third-party costs and regulatory investigations due to cyber incidents or privacy law violations.
Network Business Interruption
If your organization depends on technology, network business interruption coverage can help address potential cyber risks. This coverage can help recover lost profits, fixed expenses, and additional costs incurred during downtime due to security breaches or system failures.
Media Liability
This policy covers any intellectual property infringement, excluding patent infringement, resulting from advertising your services. It generally applies to online and prints advertising, including social media posts.
Errors and Omissions
E&O coverage is important for professionals to protect against negligence or breach of contract claims, including legal defense costs. It should also cover cyber risk aggregation related to service failures caused by a cyber event. Purchasing the appropriate amount of insurance to cover this risk is important.
What Can Happen if You Do Not Have Cyber Insurance?
Cyber insurance is important for mitigating cyber-attack risks and reducing liability as a data owner. Not reported lost or stolen information can result in fines, and small businesses are often targeted in cyber-attacks. Cyber insurance can protect them from costs and prevent them from going out of business.
Conclusion
Cyber insurance coverage provides businesses with financial protection against data breaches and cyber-attacks. It's important to understand the available coverage options before deciding. Choosing a policy can help prevent financial losses.
About the Author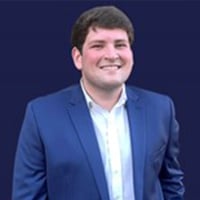 Taylor McKnight, Digital Marketing PR Specialist representing Tivly. He also associate with numerous companies across all business niches. Other than working on my clients, He also enjoy working on his social media, taking photographs, and traveling.
June 24, 2023