By Zac Amos, Features Editor, ReHack
Organizations and individuals must implement multi-factor authentication strategies to enhance any cybersecurity risk management plan. Cyberthreats have always been creative, but increasing attacks requires defensive tactics to be more holistic, incorporating as many protective measures as possible. The best cybersecurity portfolios contain a variety of safeguards for boosted protection.
Why MFA Is Crucial in 2023
MFA takes time to implement and the new year is an ideal springboard for making widespread changes — employees may exercise more patience during the adjustment period. Every year brings new threats to digital landscapes, especially in susceptible sectors like health and financial institutions.
Institutions adding this one barrier of cybersecurity could reduce over 99% of compromised accounts, saving millions of dollars in remediation. For 2023, it's essential to have because it's a wonderful supplement to any cybersecurity routine. It also helps instigate one of the most vital cybersecurity prevention measures — employee participation.
Educate, Train, Inform
MFA involves everyone, not just IT teams or cybersecurity analysts. Using it as a defensive strategy encompasses more surface area, minimizing accidental misuse of technology.
Transitioning to an MFA landscape is a prime opportunity to provide additional cybersecurity training to workers and decrease the chance of frustration or complacency if they find MFA measures combative to their workflow. It helps with cybersecurity hygiene inside and outside the office because it can inform team members how to create more secure passwords or safer emailing habits.
Employee buy-in is crucial for a seamless transition. The best way to ensure that is to clearly communicate the phases of the rollout — if they don't understand what's happening, it's more likely they will not take it as seriously as they should. It also solidifies continued use because individual workers could find ways to deactivate it on their accounts unless higher permissions prevent it.
Achieve and Maintain Compliance
Assessors look to MFA implementation to obtain and abide by some of the world's most respected compliance frameworks. Instilling the practice now can help organizations avoid fines and other negative consequences, such as a loss in reputation for lacking compliance.
Frameworks like HIPAA that focus on protecting personally identifying information require MFA. For the finance sector, Federal Financial Institutions Examination Council standards encourage MFA for online banking services. The practice is such a gold standard now that it also helps with insurance since they check if companies are using it when discussing liability.
Vary Authentication Measures With Contextual Triggers
MFA doesn't only have one method, such as receiving a code on a phone and inputting it on a PC. Implementing multiple MFA measures can increase defenses. If the MFA environment is too much of a monoculture, threats could identify this behavior and take advantage of it.
Apart from receiving an SMS, these are the other ways a company can diversify MFA:
Soft and hardware tokens
Phone call
Email approval or code
Biometrics like fingerprint or face ID
Receiving codes through other authentication apps
Security questions
Every type of MFA can amplify safety if compounded with contextual triggers, such as:
Programs verifying IP address or connection
Geolocation
Checking the assigned device against permissions
Time-checking
Reinforce with Complementary Solutions
Combining MFA with other cybersecurity methods will only make defenses more robust. Two techniques that bolster protection are single-sign on and least-privilege infrastructure.
Single sign-on (SSO) could be risky if misused, but sound practices could reduce password reuse or sloppy password management because staff members only have one set of credentials. SSO isn't the best defense because one password and username would be all a hacker would need. However, with MFA, it works on multiple fronts. Least privilege works even more synergetically with these methods to prevent unnecessary credentials from accessing information they don't need to complete their tasks.
Schedule Evaluations Implementing Change Management
Make technical teams continue to oversee how their infrastructure operates. Several times a year, employees should gather data about their experience with MFA and if they feel it protects their assets in a streamlined way. Here are some concerns employees may raise about their MFA experience:
The app stack is too cumbersome or not user-friendly
They prefer other forms of MFA
Reports of inconsistent authentication receipts
Notices of infrequent updates
If an IT team finds improvements, they can install them with a change management structure, which forces teams to delegate changes to specific parties and make thorough documentation of those changes. Notating who and when changes happened will provide insight for anyone new making adjustments — it will help if they encounter roadblocks and need to collaborate with other team members to overcome obstacles.
Why MFA Is Essential for Security
Committing to a solid defensive security strategy enables analysts and other employees to use technology more safely. Businesses can allocate energy and resources to strengthen different facets of their continuity plans by continuing to inform their staff and solidifying methods for offensive measures if they need to respond to a breach.
About the Author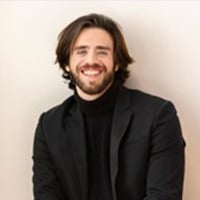 Zac Amos is the Features Editor at ReHack, where he covers cybersecurity and the tech industry. For more of his content, follow him on Twitter or LinkedIn.
February 26, 2023