By Gabe Nelson, Content Specialist, Bonus.ly
Cyber-attacks are incredibly common and anyone can fall victim to them. Cyber-attacks can cause electrical blackouts, failure of military equipment, and breaches of national security secrets. Entire cities have been hacked and personal information is used maliciously.
While those might seem large-scale and unlikely to occur in your business understanding that no computer or internet account is immune to the potential cyber-attack is key to having great cybersecurity.
Even small businesses run the risk of having valuable information stolen. Cyber-attacks are so common it's not a matter of if a data breach will happen but when because modern businesses rely heavily on technology.
Smaller businesses are often easier targets for cyber-attacks because they lack the resources to set up adequate cybersecurity. Don't let your business run the risk of being attacked; setting up a good defense with cybersecurity is more important than ever. This can be ensured by hiring certified IT professionals who can be found using this State of It Jobs Map. Here are some reasons why cybersecurity is important in your business:
Cyber-attacks Affect Everyone
Anytime your personal data can be taken by someone who is unauthorized to have it is considered a cyber-attack. Data breaches are incredibly commonplace, which is why having adequate password strength is crucial as a consumer. As a business owner, your customers and patrons trust you with their information.
It's not safe to assume you're fine and no one would want to steal your business' information. If you are thinking about your business in terms of longevity, you want to stay on top of the cybersecurity trends and protect the information.
As a business owner, the topic of cybersecurity might seem overwhelming and complex. However, a basic understanding of technology is considered essential for running a business in today's world. It's also important that you are diligent in hiring certified IT professionals; especially if you have any kind of online presence.
Cyber-attacks can be launched through email text messaging and voice phishing. And what maybe even worse, a reputational attack can be launched. This is where individuals post negative information on social media websites and blog posts to harm your business's reputation and brand image.
Cyber-attacks in security breaches can cause millions of dollars in damage to recover data and penalties that need to be paid. All of these expenses can cause even large businesses to go under. Being prepared with excellent cyber security could be the reason your business stays solvent. Protecting your financial information allows your business to keep going forward.
Cyber-attacks cause downtime with businesses, meaning time spent where you will not be able to run your business at all. The downtime your company endures could be hours, even days. The monetary cost of each and operable hour might be devastating to your business.
Arming your business with cybersecurity not only protects your customer's information but also allows your business to keep running as usual without interruption. What might seem harmless such as an employee clicking a link in an email could open the doors to a complex cybersecurity attack disguised as a bank notification.
Damages could include not only financial ramifications but also the possibility of job loss for employees. If you want your business to succeed you need to be aware of cybersecurity issues. Unfortunately, the danger is literally lurking in every email unless you know what to look for. Don't let your business be at risk for failure, stay on top of your cybersecurity.
Reassure Your Customers
Your business reputation depends on you staying on top of cybersecurity. Your customers put their trust in your business, and that you will keep their private information safe. To lose that trust could be devastating for your company moving forward.
You need to reassure your customers that you are doing everything in your control to combat cyber-attacks. You may not be able to prevent cyber-attacks completely, but you can protect yourself from the disastrous legal and public relations consequences of a data breach.
Staying on top of security updates is an easy way to prevent cyber-attacks. Many security hacks exploit known holes in systems. Cybersecurity companies are often making updates in order to increase security. But if you delay updates or even postpone them you leave yourself vulnerable to a cyber-attack.
Making cybersecurity a priority for your business is a smart move. You can reassure your customers that you are doing everything in your power to keep their information safe and stay in business long term.
Security May Not Keep Up with Technology
There's one thing for certain, technology is updating frequently. And with a change in applications, programs, and even 5G capabilities comes changes in how cybersecurity works. You need to be sure that you're following recommendations and updating your protections as you add new technology to your business.
One way to limit cybersecurity issues is to limit which employees can access information. Most cyber-attacks are just waiting for someone to slip up and make an error. Limiting the number of people who can access data and information can help, but it probably isn't enough to prevent cyber-attacks altogether.
Because technology changes quickly malicious individuals are finding new and unique ways to attack. Hackers can now utilize artificial intelligence to trigger automated cyber-attacks when they find an opportunity to do so. Taking the time to educate your employees about cyber-attacks and your companies' risk is only the first step.
The world is moving into using cloud computing more and storing personal information not on their computers but in internet databases. This gives hackers more potential hacking options.
The increase in cyber vulnerabilities is not just limited to software and emails. Don't trust cloud storage alone to keep information safe.
If your business is updating its technology your cybersecurity options should also be updating. Do not let your cybersecurity lapse or become an afterthought especially if you're storing customer information or data. Even if your business isn't utilizing the latest technology, the hackers certainly are.
Cyber Issues May Lead to More Legislation
Because cyber-crimes are getting more attention, legislators have stepped in to demand public disclosure. There are national guidelines from the Federal Trade Commission that can help you respond to a data breach. Plus, many states have their own laws that businesses have to follow.
Keep your business away from the risk of both data breaches and the consequences that could result. Being forced to disclose a data breach could open you up to lawsuits and other fines which could damage your business beyond recovery.
Certainly harsher penalties should be placed on perpetrators of attack but that's simply the first step. Being sure to stay on top of any laws passed as a business owner and following cybersecurity recommendations can help protect your business from any negative fallout from a cyber-attack.
A Final Thought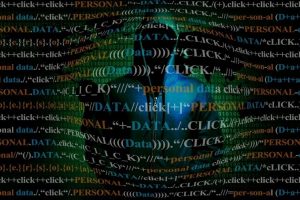 The good news is that with vigilance, many attacks can be avoided. Businesses are vulnerable to cyber-attacks but preparedness can help prevent them. Staying on top of security updates and making sure you're aware of the technologies your business uses and that they're adequately protected is a great start to keeping attacks at bay.
Cybersecurity will never stop being important; in fact, it will likely become more important every year. Keep your business strong and your customer's information safe when you take cybersecurity seriously.
About the Author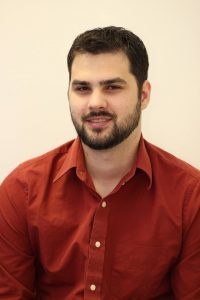 Gabe Nelson is a content specialist of over 7 years of experience, currently working with Bonus.ly. Bonus.ly is a company that helps with employee recognition to bring teams together. Just out of high school he set off crab fishing on the Bering Sea in Alaska. From there he went back home to finish his college degree at the University of Montana. He has a passion and keen understanding when it comes to Employee Relations inside and out. He has written hundreds of content pieces in numerous niches. Currently, he lives in Missouri with his wife and kids. Gabe can be reached online at:
https://twitter.com/GabeBNelson
https://www.linkedin.com/in/gabrielnelson87/
and at our company website https://bonus.ly/