A closer look at biometric authentication technology
By Brett Beranek, Vice-President & General Manager of Security & Biometrics, Nuance Communications
As we recognize Cybersecurity Awareness Month, many organizations are taking the opportunity to sharpen their focus on fraud detection and prevention – and security in general. In fact, the White House Office of Management and Budget (OMB) just recently released new guidance for strengthening the security of the nation's software supply chain.
An outgrowth of a 2021 cybersecurity executive order, under this new guidance, Federal agencies "will require software vendors to self-certify that they're following secure development practices."
And for good reason. Software solutions are at the heart of critical infrastructure. From our healthcare platforms to utility delivery (and so much in between), software vulnerabilities can have a profound impact on our nation's resilience.
A closer look at the numbers
In 2021, software supply chain attacks affected more than 60% of companies and a whopping 82% of CIOs believe their software supply chains are vulnerable to cyberattacks.
Social engineering remains a key challenge. In 2020, about 57% of organizations had been hit by a successful email phishing attack; by 2021, that number had risen to 83%. These attacks alone represent more than $43 billion in losses just since 2016—and only in the U.S.
To meet increasing standards and reduce the risk of security breaches, today's companies need to develop and implement their information technologies with security in mind, and not as an afterthought.
Protecting your digital transformation with a security-first mindset
As most of today's organizations continue their digital transformation journey, it's important to continue to develop a proactive approach to data security and privacy – whether you're developing your own information technologies or partnering with providers who do so. One aspect of this initiative is to understand how cyberattacks can happen so you can take the necessary steps to mitigate or, if possible, eliminate the risk of exposure.
Biometric authentication is one arrow in the proverbial quiver. By replacing outdated verification and fraud prevention methodologies – especially username and password combinations that have long created a false sense of security – this area of technology can lead the way to a more secure digital future.
Understanding biometric authentication for fraud prevention
A biometric authentication solution analyzes individuals' unique characteristics and compares them to profiles of legitimate users and known fraudsters to identify and flag signs of fraud. Consider these pillars of biometric security and AI-based decision making:
Voice characteristics – solutions use distinct characteristics of a caller's voice, regardless of age or language, to authenticate customers. If you've ever worked with a bank, for example, and established a passphrase like "my voice is my password," you can thank a biometric authentication solution.
Text interactions – using conversational biometrics like word choice, grammar, and syntax, customers can be authenticated across both messaging and voice interactions.
Behaviors – every person interacts with your app, your website, and their device in unique ways. By comparing customers' behaviors against their profiles, biometric authentication solutions can detect abnormalities.
Channel characteristics – Identifying known devices, channels, network, and locations helps to determine suspicious signals, such as hidden network origins, SIM swapping, and spoofing.
As part of a layered approach to cybersecurity, biometric authentication can detect and help prevent social engineering, account takeovers, data leakage, and so on, and that's true on both sides of the fence. Biometric authentication can authenticate customers – for example, when people call into a retail contact center – and employees, who must securely access your business systems.
The best part? Many times, the entire authentication process can be successfully completed within one second or less, granting legitimate users immediate access to their accounts and paving the way toward a positive customer experience.
Protecting your software supply chain
It's not just that the incidence of fraud and cyberattacks have risen dramatically in recent years; fraudsters are launching larger, more sophisticated over time, too. This means every organization shares in the responsibility of detecting and preventing fraud and other cyberattacks.
Protecting your software supply chain, and your business by extension, starts with a strong cybersecurity posture, and this Cybersecurity Awareness Month gives us an excellent opportunity to review our strategy and technologies. In short, biometric authentication can help plug up many of the holes that may exist within your operations and software portfolio.
About the Author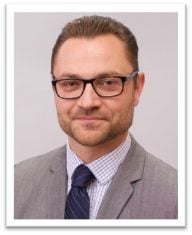 Brett Beranek is the Vice-President & General Manager of Security & Biometrics at Nuance Communications, where he is responsible for overseeing every aspect of the security and biometric business. Prior to joining Nuance, he has held over the past decade various business development & marketing positions within the enterprise B2B security software space. Beranek has extensive experience with biometric technologies, in particular in his role as a founding partner of Viion Systems, a startup focused on developing facial recognition software solutions for the enterprise market. Beranek also has in-depth experience with a wide range of other security technologies, including fingerprint biometrics, video analytics for the physical security space, and license plate recognition technology.
Brett can be reached through LinkedIn and at the Nuance website: https://www.nuance.com/index.html.
November 13, 2022