If one thing was made boldly apparent at the CES 2020, it's that everything is trending toward connectivity. Soon, there will be scarcely any facet of our daily lives that does not involve digital smart devices. So, what can we expect from this new decade? What paradigm shifts lie ahead that will touch our everyday lives in ways we notice, and ways we don't? What sectors of the economy will see critical aspects of their business processes disrupted by emerging technological innovation?
"One of the trends that I'm watching is privacy security matters and how that topic evolves because, as we know, everything is connected today," according to Steve Koenig, vice president of research at the Consumer Technology Association (CTA). "Across everything that we're doing, at home, at work, and at play, data is driving experiences and is working behind-the-scenes."
As the transmission of data becomes increasingly prevalent on a global scale, privacy and security relating to personal information are becoming a mainstream concern. Companies like Facebook and Amazon have been embroiled in controversy due to questionable behaviors regarding their use of customers' data. "It is increasingly incumbent upon corporate entities to be more transparent with their data-handling, and other data-focused initiatives," Koenig proclaims. "Not just for business reasons, but for customer service reasons and customer relations reasons."
With mounting scrutiny about the ethics of selling data to third parties, this decade will likely see a trend toward more open and clear communication from companies to end-users regarding what information is being collected, and what actions might be taken with that data. "[The movement will be] to give people more comfort, that when they are buying a product from a company, their data is going to be kept secure and held sacrosanct, and not marketed," Koenig predicts.
Aside from consumer data and privacy progression, we can also expect continued innovation and improvements in many sectors of the economy, particularly verticals that deal with the most sensitive user data – Healthcare, Finance/Banking, and Government. These areas tend to involve more valuable information, such as Personal Health Information (PHI), Personally Identifiable Information (PII), bank accounts, credit card numbers, Social Security information, and more.
"In the previous decade, we've witnessed a ton of innovation enabling consumers to take control of their health and their fitness," Koenig says. With the rise of connected personal tracking devices and apps, like FitBit for activity measurement, Noom for dietary intake analysis, and even connected running shoes from ASICS®, people are able to keep tabs on every aspect of their overall well-being.
Technological strides are also improving the level of diagnostics and treatment that healthcare providers can offer. "Over the past three years or so, we've seen a rising tide of innovation in therapeutic systems – technologies geared for treatment of chronic disease," Koenig claims. Great strides in the development of increasingly accurate sensors and robust software, allow doctors to capture accurate data in real-time, which will help close the gap in patient-doctor communications. "This is the kind of innovation for digital healthcare I think we can expect to see unfold in this next decade, that will further empower consumers to monitor their health and treat chronic disease, but also for Physicians to render better care for their patients, and data is at the heart of this, which is another reason why we need more encryption to keep that data safe and secure."
We may well see a tidal shift in the Healthcare industry, as these prophecies are realized. As Koenig predicts, "[We may see] a push towards value-based healthcare where it's really performance-based and evidence-based, instead of the kind of model we have now, that's just fee-for-service where Health Systems and doctors are incentivized."
The key to all of this is the emergence of 5G. As Koenig puts it, "5G will be the great enabler of all this. Hospitals will become a lot like data centers. In addition to [the traditional way], we think of hospitals today, there will also be a very strong data center component, because there will be a lot of data to be stored and processed, and 5G is going to be the 'connective tissue', pardon the pun!"
5G is the fifth-generation wireless technology for digital cellular networks that began wide deployment in 2019.[1] "The standards are still being written for 5G," Koenig explains. "We have [3GPP Release 16] coming up in June of this year, and that is going to prescribe a lot of the standards, which will enable a lot of massive and critical IoT applications." Once governance standards are established, we will see a flurry of innovation. As Koenig predicts, "Once [3GPP Release 16] is released and published, industries and economies will have the playbook to start architecting!"
Other industry sectors are anxiously awaiting the standards of 5G to be established, to begin next-level development of cutting edge innovation. The Automotive industry, which has been receiving a flurry of praise, skepticism, and scrutiny involving autonomous vehicles, is one of them. "I think one could argue that the engineering innovation [in the Automotive industry] is in front of the policy innovation," Koenig explains, with respect to public concerns about safety and reliability of self-driving cars. 'It's going to be very limited in the beginning, probably confined to up and down a street, or in a loop on a college campus."
In this decade, we anticipate monumental improvements, as bandwidth and processing capabilities grow exponentially. "5G is going to level-up capabilities," says Koenig, "but it's going to take time for those networks to propagate, and for us to have the density of antennas required in these urban areas."
So, let's get to the proverbial elephant in the room, Artificial Intelligence! "We have a new IoT, and that is the 'Intelligence of Things,'" Koenig quips. "[It] bears testimony to the fact that A.I. is permeating every facet of our commerce and culture!" The CTA endorses A.I. and Machine Learning because their view is that automation is how the economy grows. However, when it comes to cultural acceptance, a more dramatic shift is anticipated for the coming decade. "Talking about A.I.'s influence on human behavior and how we approach different matters, how we make decisions, that's going to be a shift that's going to play out over a generation." Koenig continues, "This decade, relative to A.I., is essentially in the consumer experience."
The vision is that A.I. will be incrementally implemented in small ways to automate simple tasks, in order to improve everyday life for consumers. "Automating little micro tasks that frees our mental space to focus on other things, [and provides for] more time with family, more time with friends [will be the trend for the 2020s]," Koenig prophesizes.
Of course, when it comes to all these tectonic lifestyle changes, widespread cultural adoption of emerging technologies must take place among consumers. "I think, culturally, we are going to see a lot of change as it pertains to privacy matters and just notions of privacy," says Koenig. There is certainly a stark difference in the perception of privacy across younger versus older generations of end-users. "Younger consumers are a bit more free and open with airing PII, and they're posting all the time, telling people where they are. They're digital natives, so they're quite comfortable doing that. The older adults, maybe a bit less so."
The vision for this decade is predicting a change in perceptions and behavior relating to data privacy among the older generations, however. "I think we'll see a shift as people embrace giving up a bit more – what may have been considered, say five years ago – private information," Koenig posits, "[Older consumers] may be willing to give that information up to a corporate entity, even a government entity, to get certain benefits and convenience."
The key to effectuating this sort of attitude adjustment in the digital realm centers on trust – trust between the corporations and the customers using their platforms. Overcoming mass skepticism is no easy feat, but the secret sauce to quelling apprehension lies in education. As Koenig puts it, "You've probably seen a lot of studies where people are very skeptical of these things. This is not surprising, and consumers are skeptical pretty much [with any innovations], it doesn't matter what it is, technically speaking if they don't really understand it."
Finally, as we prepare for the next generation of smart devices (5G) to be unleashed throughout our ecosystem, it is important to mention the critical necessity for proper end-of-life processes and procedures for discarding digital equipment. "Electronic recycling has been an initiative [at CTA] for the better part of a decade," according to Koenig. "We have an entire policy team devoted to what we call 'environmental', but that certainly includes e-recycling. The CTA has an initiative called Greener Gadgets, which offers a free online locator for people to find the closest e-recycling station available in their area. Providing consumers the tools [consumers] need to live a greener lifestyle and make smarter technology choices is an integral part of our commitment.[2] Beyond environmental concerns regarding pollution from mercury and other harmful substances in digital devices, there's also a slew of data privacy and security concerns around improperly discarded e-waste. One of the main issues that must be overcome in this decade is the lack of a cogent, unified standard. "We've been advocating for a National policy, instead of the patchwork of 50 different state-level regulations around e-recycling initiatives," Koenig asserts. "That makes it very difficult for industries to comply with, and very expensive!"
At the end of the day, it's an incredibly exciting time to be alive. We are all witnessing the next major Industrial and Cultural Revolution, the likes of which have not happened for over a century, in real-time. As with any stark evolutionary step, there will inevitably be growing pains. However, the seemingly limitless potential of the future digital world will surely be worth the aches and groans.
Gary Berman, Cybersecurity Reporter
Gary Berman is a contributing reporter for Cyber Defense Magazine. He was the victim of a series of insider hacks for several years until he made the pivot from victim to advocate. He is creator and CEO of The CyberHero Adventures: Defenders of the Digital Universe, a groundbreaking comic series that distills complex cybersecurity information into entertaining and educational superhero stories, making cyber hygiene accessible for non-technical people.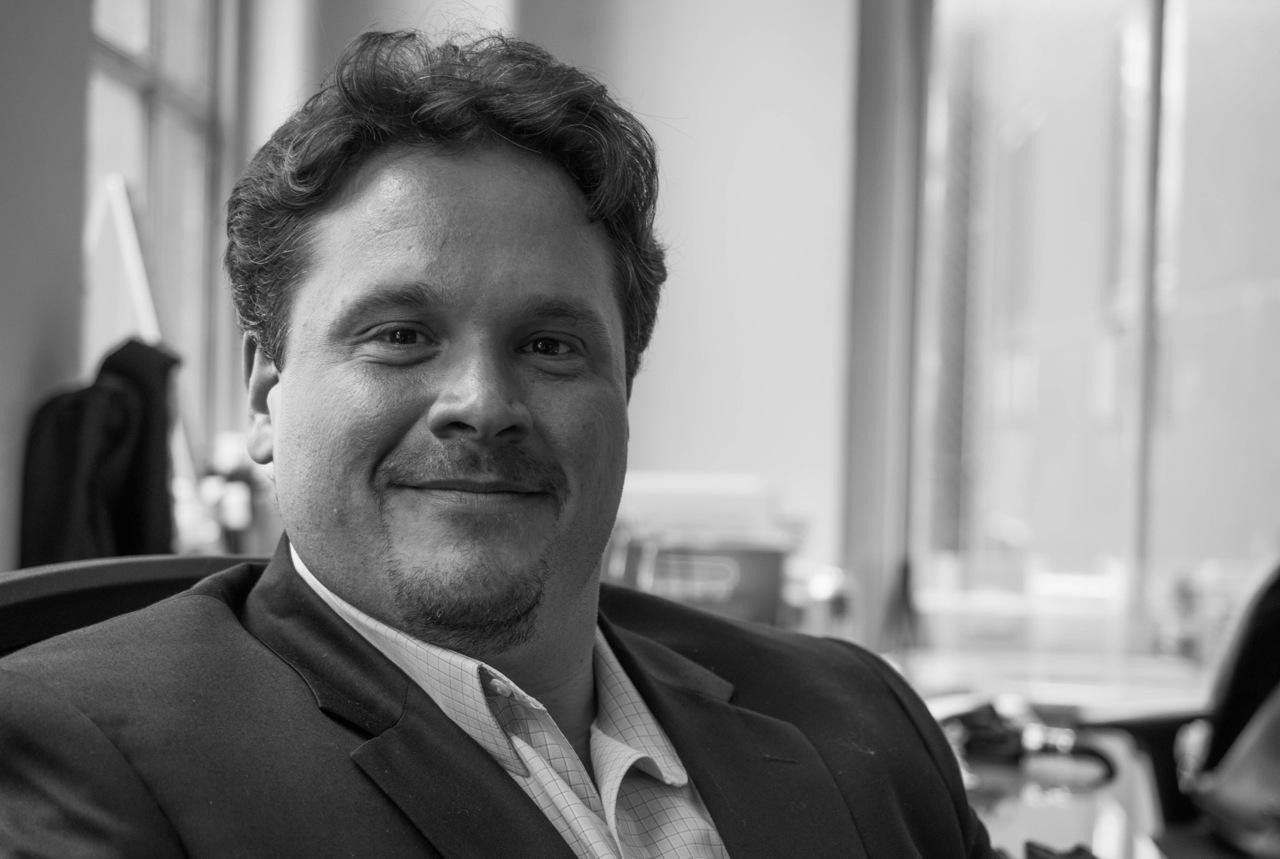 Olivier Vallez, JD, MBA – Lead Writer/Cybersecurity Reporter
Olivier Vallez is a contributing writer for Cyber Defense Magazine, covering various cybersecurity topics and events. He is the Head of Business Development at The CyberHero Adventures: Defenders of the Digital Universe, a groundbreaking comic platform that distills complex cybersecurity information into fun and engaging superhero stories, and makes cyber hygiene easy-to-understand for non-technical people.
[1] Source: Wikipedia – https://en.wikipedia.org/wiki/5G
[2] Source: https://www.cta.tech/Consumer-Resources/Greener-Gadgets
March 2, 2020