Microsoft revealed that Russia-linked cyberespionage groups are behind the majority of the nation-state cyber attacks on US government agencies.
Microsoft revealed that most of the cyber attacks on US government agencies are orchestrated by Russia-linked cyberespionage groups. According to the IT giant, approximately 58% of all nation-state attacks between July 2020 and June 2021 were launched by Russian nation-state actors. According to Microsoft, Russian nation-state actors mainly targeted entities in the United States, Ukraine and the UK.
"During the past year, 58% of all cyberattacks observed by Microsoft from nation-states have come from Russia. And attacks from Russian nation-state actors are increasingly effective, jumping from a 21% successful compromise rate last year to a 32% rate this year." reads the post published by Micros "Russian nation-state actors are increasingly targeting government agencies for intelligence gathering, which jumped from 3% of their targets a year ago to 53% – largely agencies involved in foreign policy, national security or defense."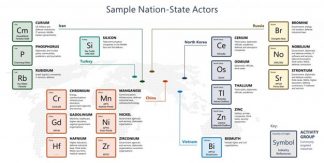 According to the report published by Microsoft, the Russia-linked NOBELIUM APT is responsible for 92% of the notifications to customers about Russia-based threat activity.
Other nation-state groups that were very active between July 2020 and June 2021 are THALLIUM and PHOSPHORUS
APT groups.
The analysis of attacks by countries of origin revealed that North Korea accounted for 20% of the attacks, followed by Iran (23%) and China (22%).
Microsoft pointed out that cyberespionage is not the only motivation behind the attack, Iranian APT groups, for example, were responsible of destructive attacks on Israel. North Korea-linked threat actors also targeted financial institutions and cryptocurrency companies for profit.
"21% of attacks we observed across nation-state actors targeted consumers and 79% targeted enterprises with the most targeted sectors being government (48%), NGOs and think tanks (31%), education (3%), intergovernmental organizations (3%), IT (2%), energy (1%) and media (1%)." continues the report.
Microsoft revealed that to have sent a total of 20,500 notifications of hacking attempts by all nation-state actors to its customers in the past three years.
Follow me on Twitter: @securityaffairs and Facebook

Pierluigi Paganini
International Editor-in-Chief
Cyber Defense Magazine
October 11, 2021