Growing numbers of network engineers turn to this IT mindset to address mounting concerns of network safety in an age of hybrid work and edge commuting
By Simon Pincus, VP of Engineering, Opengear
Today, NetOps (network operations) utilizes a combination of automation, virtualization and orchestration, to make networking operations and functions faster and more accessible. While the potential for greater productivity may seem to be the main pull for engineers to adopt the current NetOps iteration, more than four in ten (41%) network managers, network engineers and network architects say their organizations use NetOps to enhance network security. In fact, the top use for NetOps overall, according to new research spanning the U.K., the U.S., France and Germany is network security. The research also revealed that a growing number of network engineers are turning to NetOps, specifically, to bolster their network security.
Why Security?
Network engineers understand that without the network, conducting business isn't possible. A survey of 500 senior IT decision-makers found that security is key to avoiding network downtime. Although the shift to remote work and virtualization are partly to blame for the rise in costlier and more common network outages, the primary culprit for network downtime is that networks are becoming more layered, and as a result, more vulnerable. Software stacks must be updated more regularly, creating more opportunities for cyber-criminals to compromise systems. Moreover, with bad actors and external bots constantly probing corporate networks for weaknesses, there was a recent rise in unassuming employees falling victim to phishing attacks resulting in breaches and downtime.
Customers today expect uninterrupted network experiences, and because everything from leisure to work-related activities is dependent on a stable network connection, it is not an unreasonable expectation. The health of networks directly correlates to the health of businesses. Increasingly, organizations consider network resilience to be a necessity rather than an insurance policy. Security is a critical aspect of network resilience, or the ability to keep a network running during issues, ensuring business continuity. Whether at the core or on the edge of infrastructure, network resilience prevents disruptions to the customer experience from cyber-attacks.
The True Cost of a Poor Security Posture
Network engineers are leveraging NetOps because they know the true cost of a network outage is much more than the loss of revenue. According to the same survey of the 500 senior IT decision-makers, the three greatest impacts network outages have on their organizations included clear drops in customer satisfaction (41%), data loss (34%) and financial loss (31%). Additionally, 39% of companies revealed that it took more than a full day to restore network functions after an outage. Likewise, in 2020 alone, 31% of companies lost at least one million USD due to downtime. Downtime consequences are so severe that they could lead to an untimely disaster for a business.
Unsurprisingly, due to the heightened risk of outages and increases in cyber-attacks, 83% of network engineers put network resilience as their number one priority. And because network outages from cyber-attacks are a matter of when and not if – businesses can deploy NetOps to minimize the most damaging effects.
NetOps and Network Management
Network engineers use NetOps for its various benefits, from the standard day-to-day processes of keeping the network running to providing an alternative route to remediate the network when it goes down. Increasingly, NetOps is used to build and maintain a network that is automated, agile and available. Having this type of network is vital to protecting the production network from accidental misconfiguration or, more importantly, cyberattacks. Furthermore, all network configuration and management should be restricted to the core network operations team through an independent management plane, including an out-of-band network; this has led to the management plane being referred to as the network for network engineers.
Those organizations who use an independent secure management plane separate from the production network, such as an out-of-band network, noticed significant improvements to their security. Similarly, the businesses utilizing an independent management plane experienced fast remediation of devices and the heightened monitoring of their remote network. As stated early, security was central to reducing network downtime. For instance, 39% of respondents using an SD-WAN deployment from the same survey that observed the increase in adoption of NetOps amongst network engineers said that they use multi-layer security to avoid downtime. One in five (18%) of those surveyed indicated that they use end-to-end micro-segmentation and security zoning.
NetOps for Network Engineers
NetOps is fundamentally changing the role of the network engineer. With network teams having more locations to look after, more equipment to manage and more flowing data to oversee, the purpose of the network engineer had to grow exponentially to keep up. Now, using the tools and capabilities of NetOps, IT personal have evolved their role from one that was reliant upon manual process to a fully automated approach. Through automation, businesses can enhance their security and network monitoring while also accelerating their cloud adoption. As a result, organizations will decrease unwanted downtime and safeguard themselves financially and reputationally.
About the Author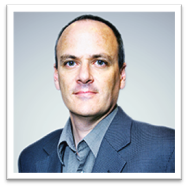 Simon Pincus is responsible for the Opengear Engineering team, developing, releasing and maintaining all Opengear software and hardware products. He has over 28 years of experience in product management and product development roles. Prior to joining Opengear, Simon held senior management roles at CSG, Intec and ADC. He has worked in technology companies serving a variety of industries including Telecommunications and Customer Communication Centres. His passion is building engineering teams that develop products that delight customers, with the highest quality, usability and responsiveness to changing business needs. Simon holds a BSc (Hons) degree in Computer Science from the University of Queensland. Simon can be reached online at LinkedIn and at our company website https://opengear.com/.
November 5, 2021