By Trevor Daughney, VP, product marketing, Exabeam
With the pandemic and shutdown orders still in full effect in many regions worldwide, moving in-person events to virtual experiences is the reality we're currently being dealt across all industries. Despite this, it's easy to understand some of the pushback and downfall of moving to virtual platforms – it's difficult to replicate the sincerity of an in-person formal conversation, and being stuck behind a webcam for hours on end has its drawbacks.
But according to the Event Marketing 2020: Benchmarks and Trends report, the majority (85%) of leaders and executives have identified events as critical for their company's success.
Thus, it remains imperative for the cybersecurity community to continue holding events virtually to aid in learning about best practices, hearing about upcoming product features and roadmaps, and exchanging ideas by networking with peers about their shared experiences — virtual or not.
Virtual conferences don't allow attendees to remove themselves from their everyday routines and fully immerse themselves. However, while these online events will never be able to completely reproduce the experience of being on the ground at RSA Conference, Black Hat or DEF CON, to name a few, there are countless benefits given our current circumstances.
Global Reach and Accessibility
Planners are always trying to increase their events' reach to engage more people. With virtual events, that's never been simpler. You can easily promote your event by sharing the link to your website and social media channels. People from across the world can join instantly without thinking about travel or asking to get permission and a budget to do so. Hosting a virtual event allows planners to grow their audience and get everyone to participate, no matter where they live.
The online environment allows delegates to connect with speakers, exhibitors and other attendees with a few mouse clicks. No more running through crowded exhibition halls only to miss the person you most wanted to see.
It could even offer new opportunities for interaction. A large majority of attendees at events do so for the networking opportunities and hallway conversations that take place. Those may be difficult to replicate virtually, but there are other ways you can help participants interact. Whether these interactions occur via a live chat with the company CEO or a high-profile keynote speaker, there are alternatives to make those conversations happen virtually like direct messages, side chat rooms, session Q&As and more.
For example, for Exabeam's newly virtual user and partner event, Spotlight20, we were able to triple attendance from the prior year thanks to moving the show online. People from all over the globe were able to join despite travel restrictions and bans – ranging from attendees in Asia tuning in in the middle of their night to someone right up the street that may not have had the means of transportation that day. At the end of the day, this is better as it allows for more people from various cultures to be involved and share their experiences and ideas.
Ease of Communication
We've all been to in-person events in the past, and the truth is that they can become quite chaotic. Meetings need to be arranged, and you may have multiple booths, demos and speaking sessions that you want to attend during your time at the show. But while you may set out with a gigantic to-do list that you plan to conquer, there will always be that one session or one meeting that got away because you simply couldn't find the time.
Because virtual events tend to be faster-paced since attendees don't have to move from session to session or booth to booth, it can be easier to help foster a community and make connections with other attendees and speakers than an in-person event. And since everything is online, attendees can easily record important information, like people's names, titles, etc., right on their tablet or computer — think of it as the new business card.
Benefits for Security Professionals
Part of the impulse behind moving to these virtual events is the drive to at least attempt to maintain some sense of community among cybersecurity professionals, who depend heavily on user conferences for the opportunity to exchange information and create professional bonds. The security industry is constantly shifting, and no week looks the same. This makes spending time with colleagues and learning about the best practices of the moment is imperative to keeping the world secure.
With virtual events being widely more accessible, it allows for more security experts to attend and share the latest threat knowledge with the audience. This knowledge is extremely valuable to be able to help teams stay up to date with the latest tactics, techniques and procedures (TTPs) and listen to creative ways others are applying the latest security technologies like security analytics and automation to their enterprises.
For most organizations, many employees are limited by the number of events they are allowed to travel to attend as well. With the move to a virtual setting, more employees will be able to join and contribute to the spreading of their own beneficial ideas that might not have been possible otherwise. And the benefit of simply keeping in touch while the world is isolated cannot be overstated either – not just for the spreading of information, but for security pros mental health stability.
Cost Savings
According to Bizzabo, the majority (93%) of event professionals plan to invest in virtual events moving forward, so our new reality will likely be the standard for the foreseeable future. Event planners are constantly looking to save money, with shrinking budgets. Moving your events to virtual experiences will help save on staff, the cost of the physical venue location, setup and takedown, booking hotel space for attendees, costs for travel, meals and so much more. The most substantial cost that planners need to worry about for a virtual conference is for the meeting platform of choice. In many instances, those costs are already in the budget for platforms like Zoom for the enterprise's day-to-day meetings – meaning they won't require an additional spend.
This allows more organizations to offer free events, with the option of charging for specialized sessions – making everything more financially accessible for the average attendee.
For enterprise events, it's also common for employees of the attending organizations to utilize a travel stipend for workshops and other business-related events. This is a cost that becomes quite expensive depending on the number of employees, and that's even more true if the stipend provides for meals, car rental, hotels, flights and more. Virtual events negate all of these costs since your employees can attend from the comfort of home. Thus, it's a win-win for the event organizer and attendees.
Overall, interest in virtual events has most certainly spiked since the onset of the pandemic and the realization of it being long-lasting. The benefits laid out can be applied to the world of meetings and events long after the end of social distancing requirements and travel bans. If you're new to getting into this space, consider the benefits of holding virtual conferences to benefit your company's growth and networking. You're bound to discover a new way to expand and reach your audience.
About the Author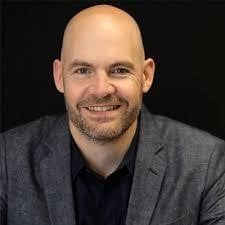 Trevor Daughney is Vice President of Product Marketing at Exabeam. Trevor is a marketing executive with a track record of building high performing teams to take enterprise cybersecurity SaaS and software technology and turn them into successful global businesses. Prior to Exabeam, he led enterprise product marketing at McAfee, Ping Identity and Symantec. Trevor approaches marketing with a global mindset, and builds on his experiences living and working in the US, Canada and Asia. He has an MBA from the University of California, Berkeley.
Trevor can be reached online on Twitter at @tdaughney and at our company website www.exabeam.com
March 3, 2021