By Christoph Nagy, CEO, SecurityBridge
Malicious external cyber-threats certainly grab the headlines and leave businesses with no doubt as to the potential havoc they can cause. However, what can inflict almost equal pain and what are statistically more prevalent are internal threats, both unintentional and nefarious. 84% of cybersecurity leaders have identified employee error as the leading source of cyberthreats. Additionally, nearly 74% of businesses have experienced security issues because their workers have violated internal rules.
It makes sense that businesses should therefore safeguard crucial data and systems from their own employees by establishing Systems, Applications, and Products (SAP) security. This is a crucial procedure for any organization to protect itself from both internal and external threats.
Align user access with the organizational needs
SAP security can help you to maintain data confidentiality within your organization by limiting the access of each system user with respect to their role. Within this system, employees will only be permitted to accomplish processes and gain information if the actions fall within their established scope of duties and responsibilities.
If you want to establish SAP security within your organization, then firstly align the access for each employee with their role within the organization. Once that's determined, it's crucial that the corresponding access and restrictions can be identified within the system. Furthermore, individuals with the most high-risk roles within the organization will have to be identified and given the greatest level of security.
Involve key players in promoting better security
After you've figured out which employees need to be authorized, you need to educate them as to their roles in the system. Our article on the "Art of SAP Security" emphasizes that training end-users and developers is critical to the proper implementation of security measures. Additionally, you also need to create an SAP team that will oversee training the end-users and monitoring any activity.
To ensure that they can properly manage the SAP system, a company's IT professionals and developers can be upskilled through a cybersecurity degree that focuses on technical skills such as network security, and security log management, to name a few. It's also essential for these professionals to develop skills in data security, risk analysis, and cloud migration to best equip themselves to protect your organization.
Constantly monitor the users within the SAP system
The SAP system protects your information and processes by managing the access of internal and external entities through automated measures. Although the servers, security logs, and system communications go some way to securing your data, it's still vital to monitor and track every movement within the system.
One interesting article on increasing SAP security emphasizes that the operators in your SAP team need to examine the permissions and authorizations automated within the system. Taking this a step further, your team can also oversee your SAP security by carrying out segregation of duty (SOD) checks to ensure that end-users are staying within their authorized roles. Tracking the movement of both the systems and the end-users is essential so that no unauthorized individuals can pass through.
Keep the system up-to-date by managing patches
Cyber criminals' techniques are increasingly more sophisticated, and SAP security systems should anticipate new threats in advance. To keep these systems updated, security patches are constantly being launched for businesses to integrate with their existing programs. However, speed-to-security is essential for an up-to-date SAP security system.
SAP bugs are quickly weaponized by cybercriminals, with one intelligence report stating that critical SAP vulnerabilities are exploited by attackers within three days of their release. Therefore, ideally, businesses need to download SAP patches as soon as they become available to prevent breaches, this however rarely happens. Therefore real-time threat monitoring is an essential defense asset.
Emphasizing organizational protection
An SAP security system is one of the stalwarts of defense against both internal and external security threats – particularly as the world (and so many business practices) continues to go digital. By controlling access to your organization's systems, you can protect confidential information and maintain the integrity of your business.
About the Author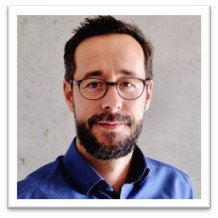 Christoph Nagy has 20 years of working experience within the SAP industry. He has utilized this knowledge as a founding member and CEO at SecurityBridge–a global SAP security provider, serving many of the world's leading brands and now operating in the U.S. Through his efforts, the SecurityBridge Platform for SAP has become renowned as a strategic security solution for automated analysis of SAP security settings, and detection of cyber-attacks in real-time. Prior to SecurityBridge, Nagy applied his skills as a SAP technology consultant at Adidas and Audi.
May 15, 2022